create Origin Boardshop
access_time November 30, 2019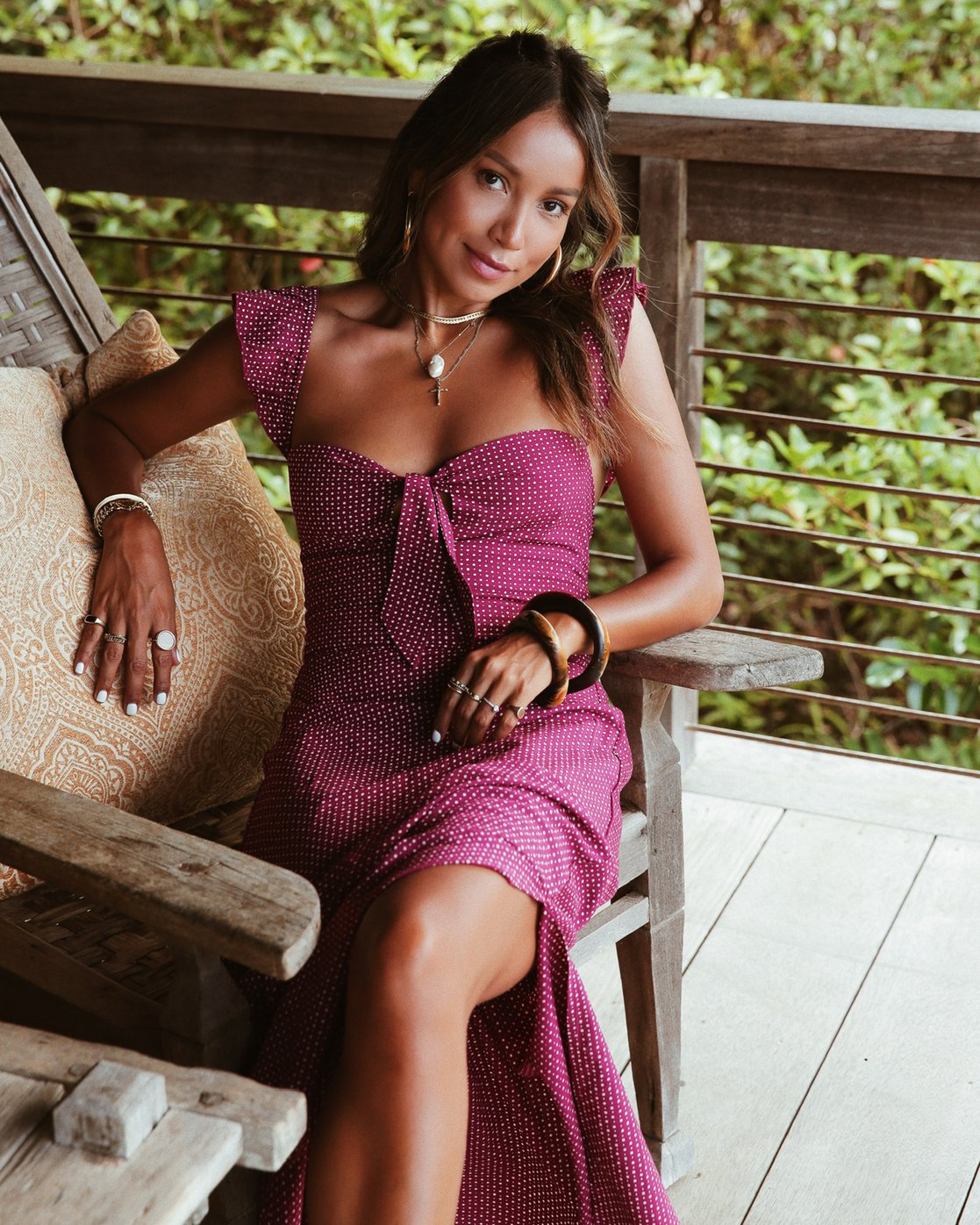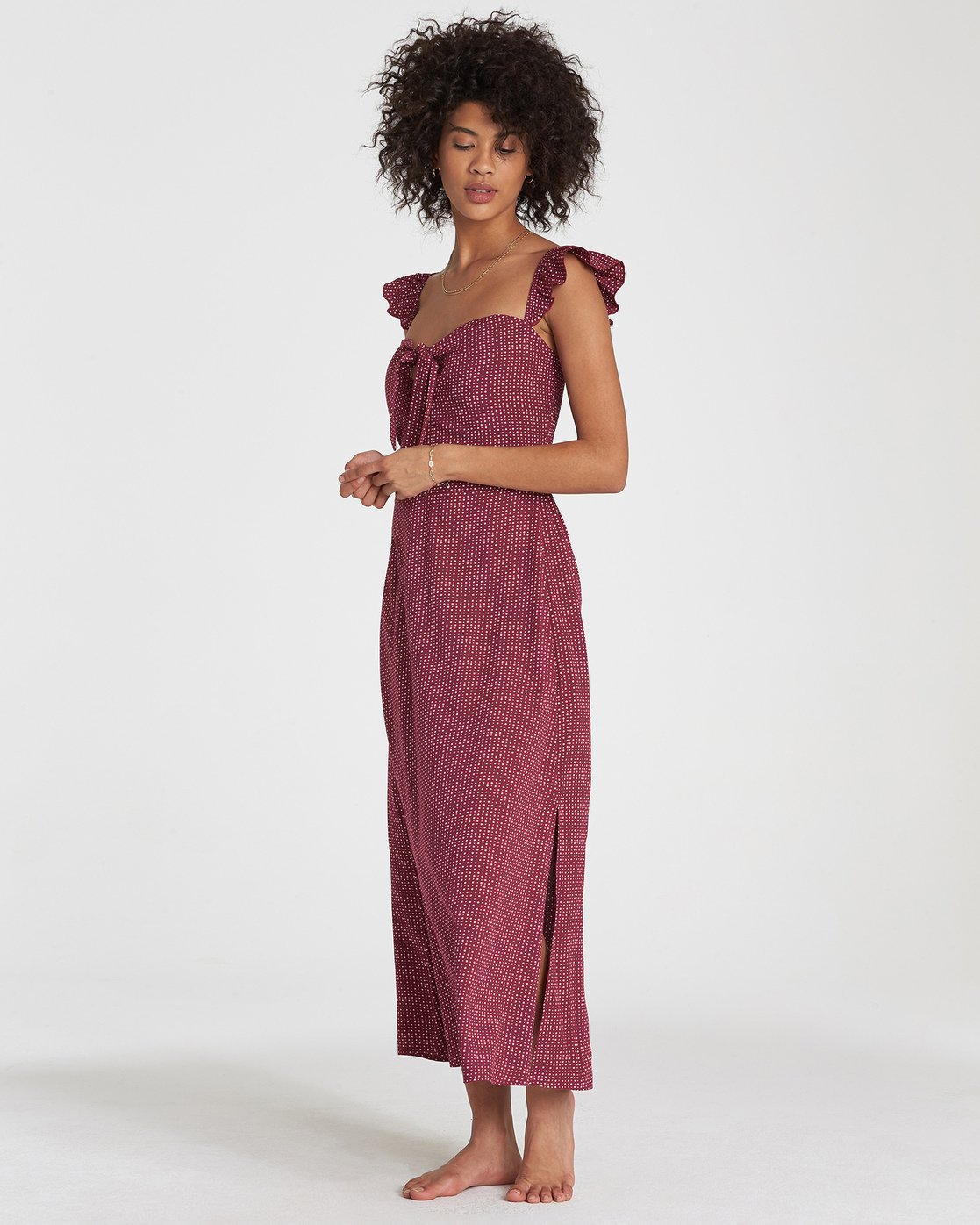 Cherry Lips Dress |
sku: JD21WBCH
A romantic at heart, the Cherry Lips delivers a feminine silhouette that turns the flirt factor to high. Made from a printed rayon for an easy, lightweight drape, the midi dress is trimmed with a center front tie at the bust and ruffles at the shoulder straps.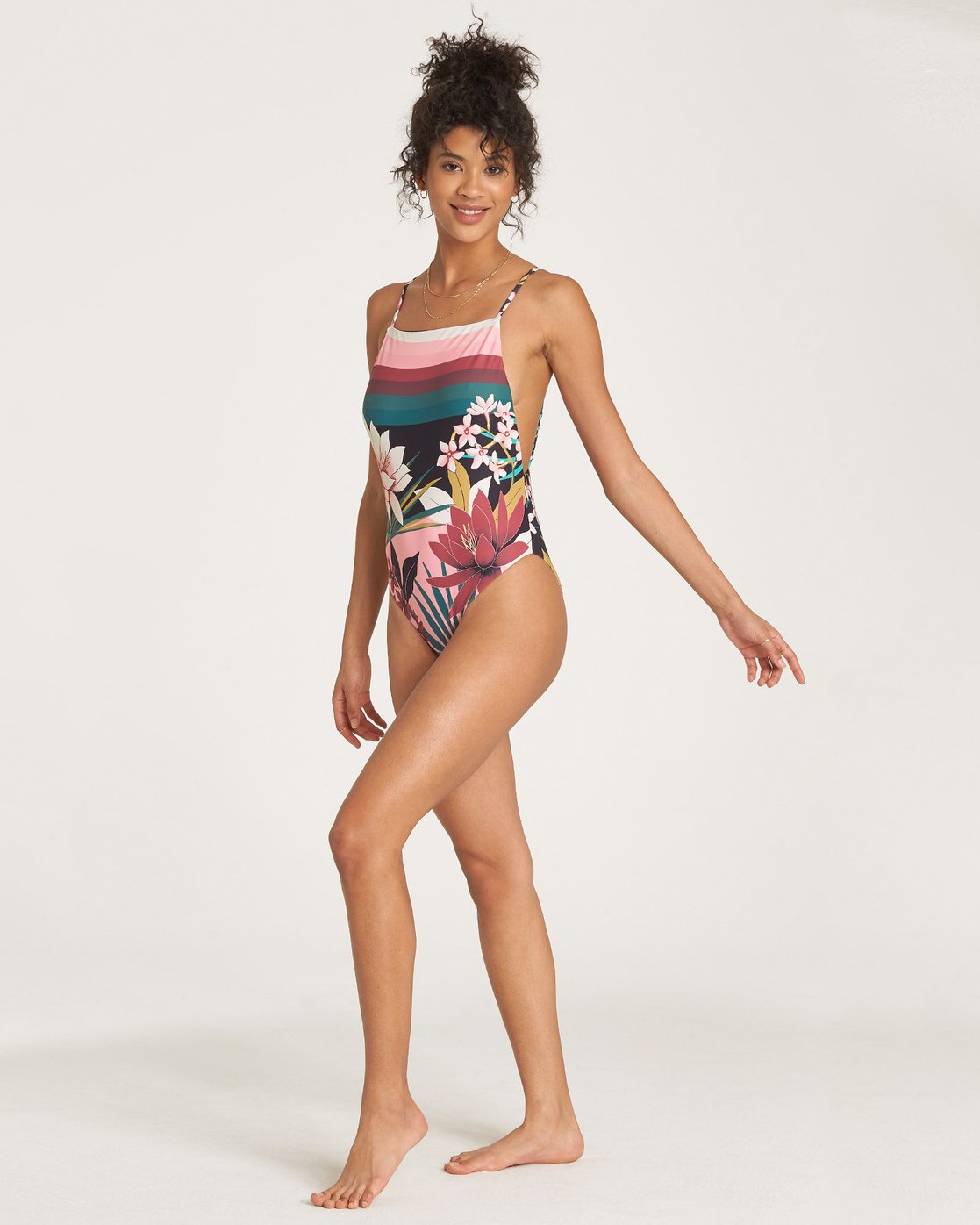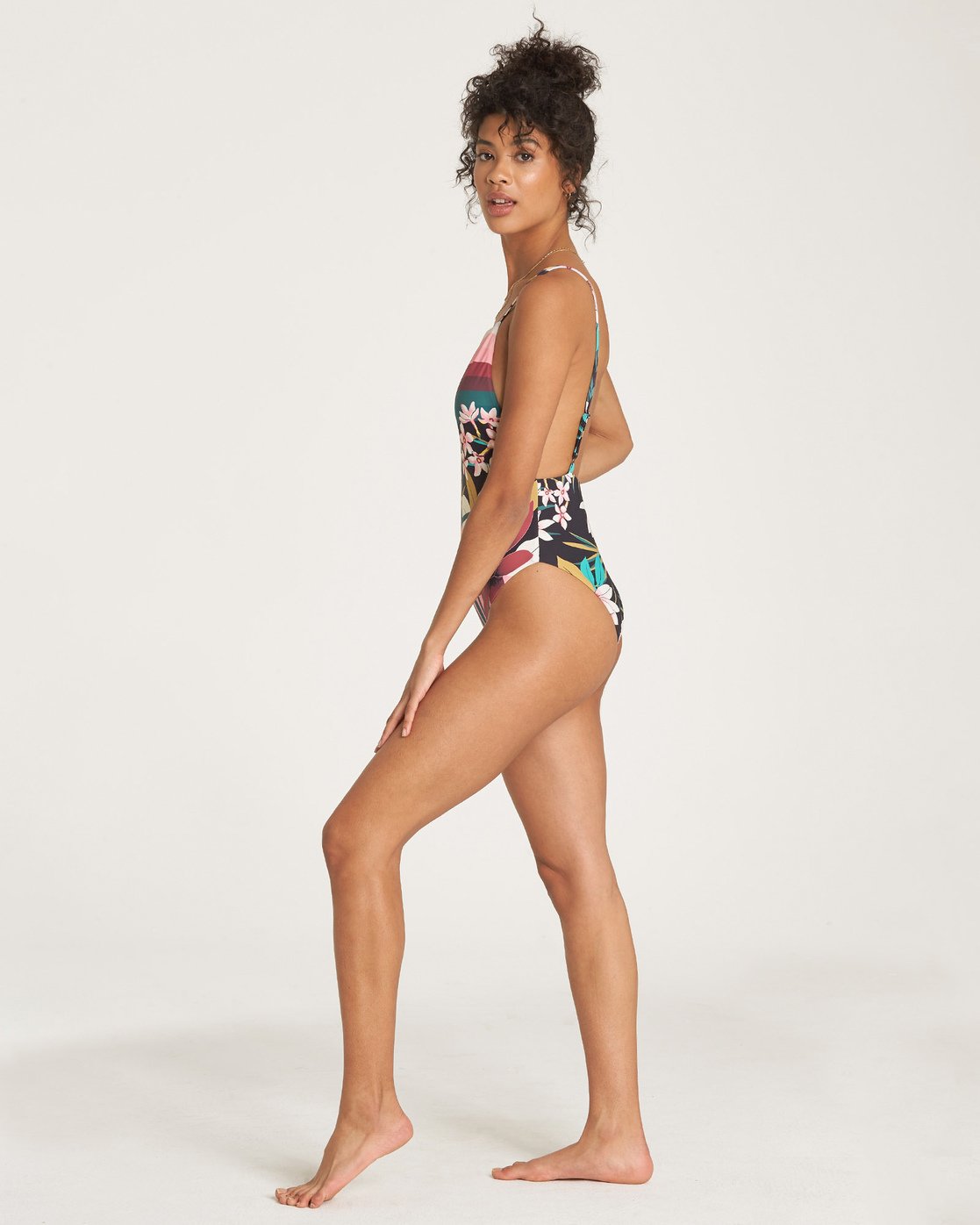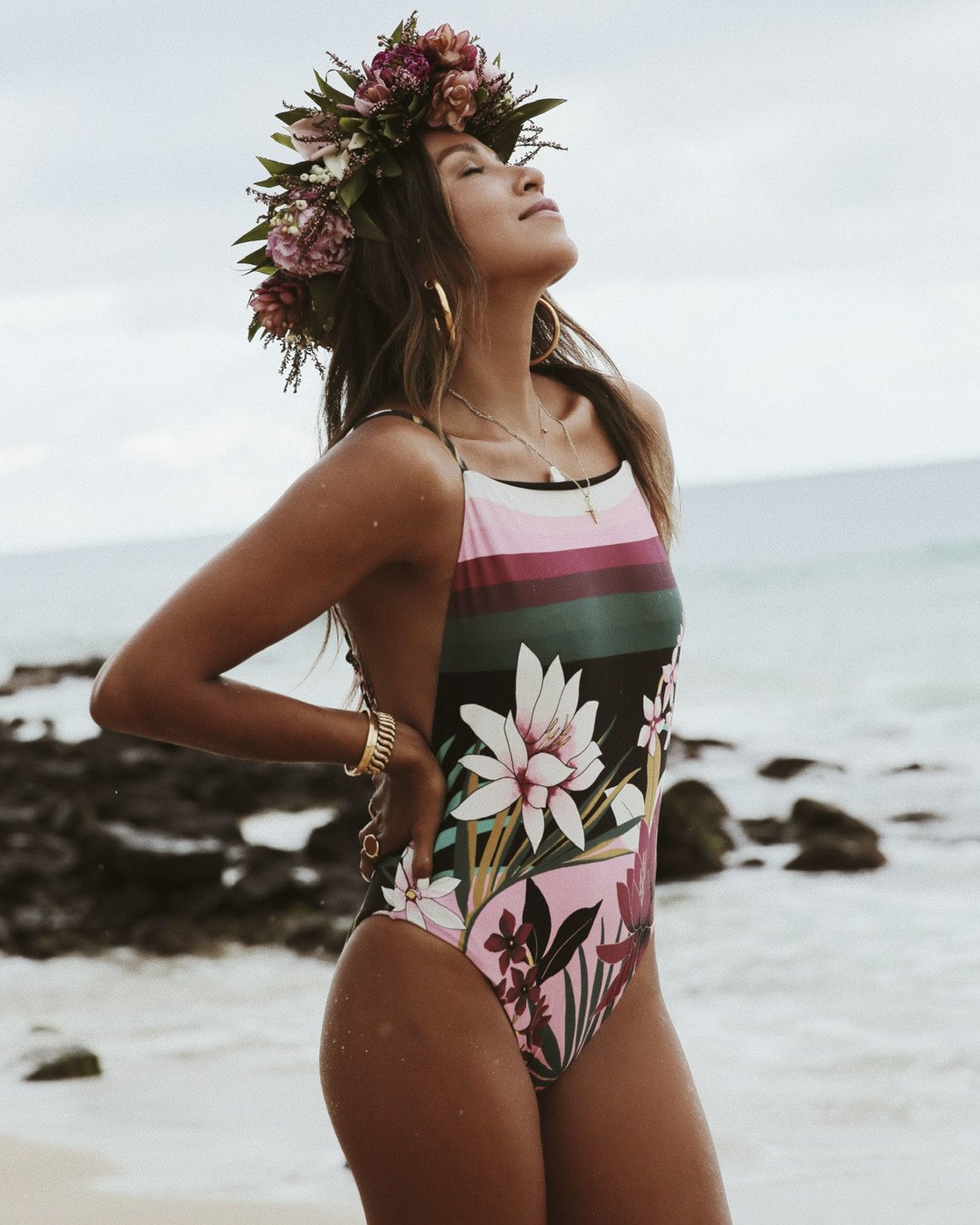 After Sunset One Piece Swim |
sku: X106WBAF
Full moon florals bring vacation vibes this freshly cut one piece. Designed with open sides and a low cut back, the modern one piece swimsuit is covered in tropical blooms and stripes, finished with a straight neckline and slim seat cut.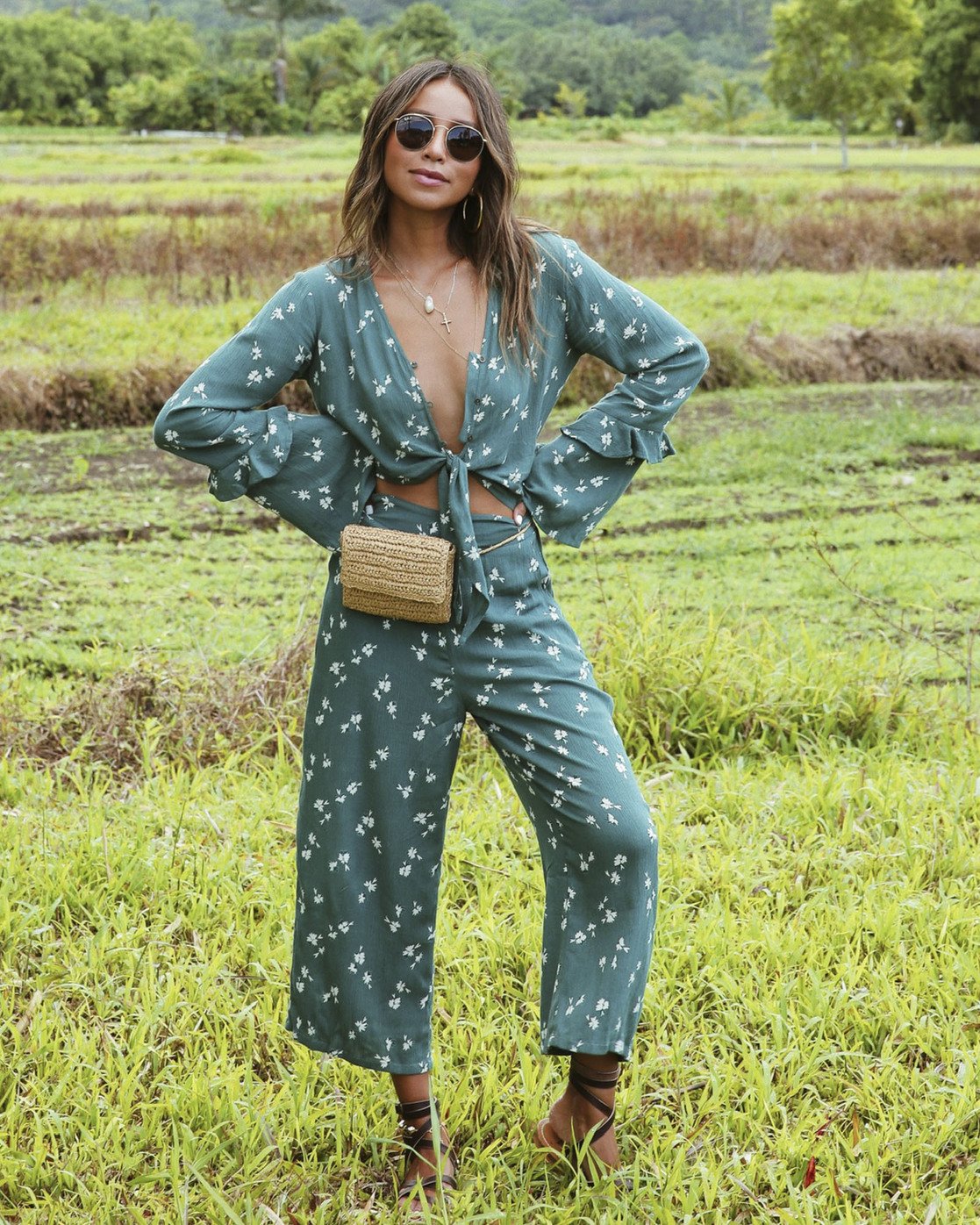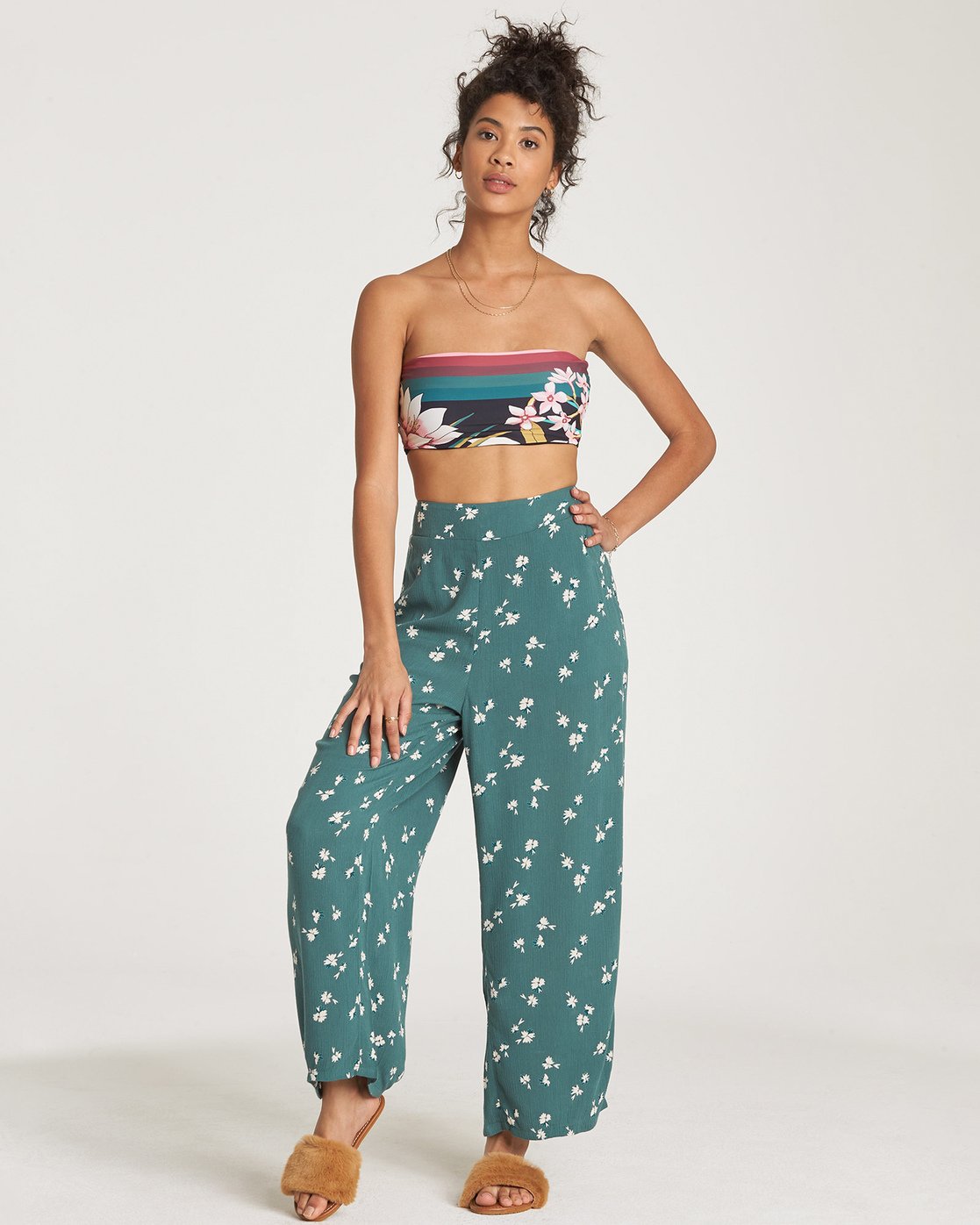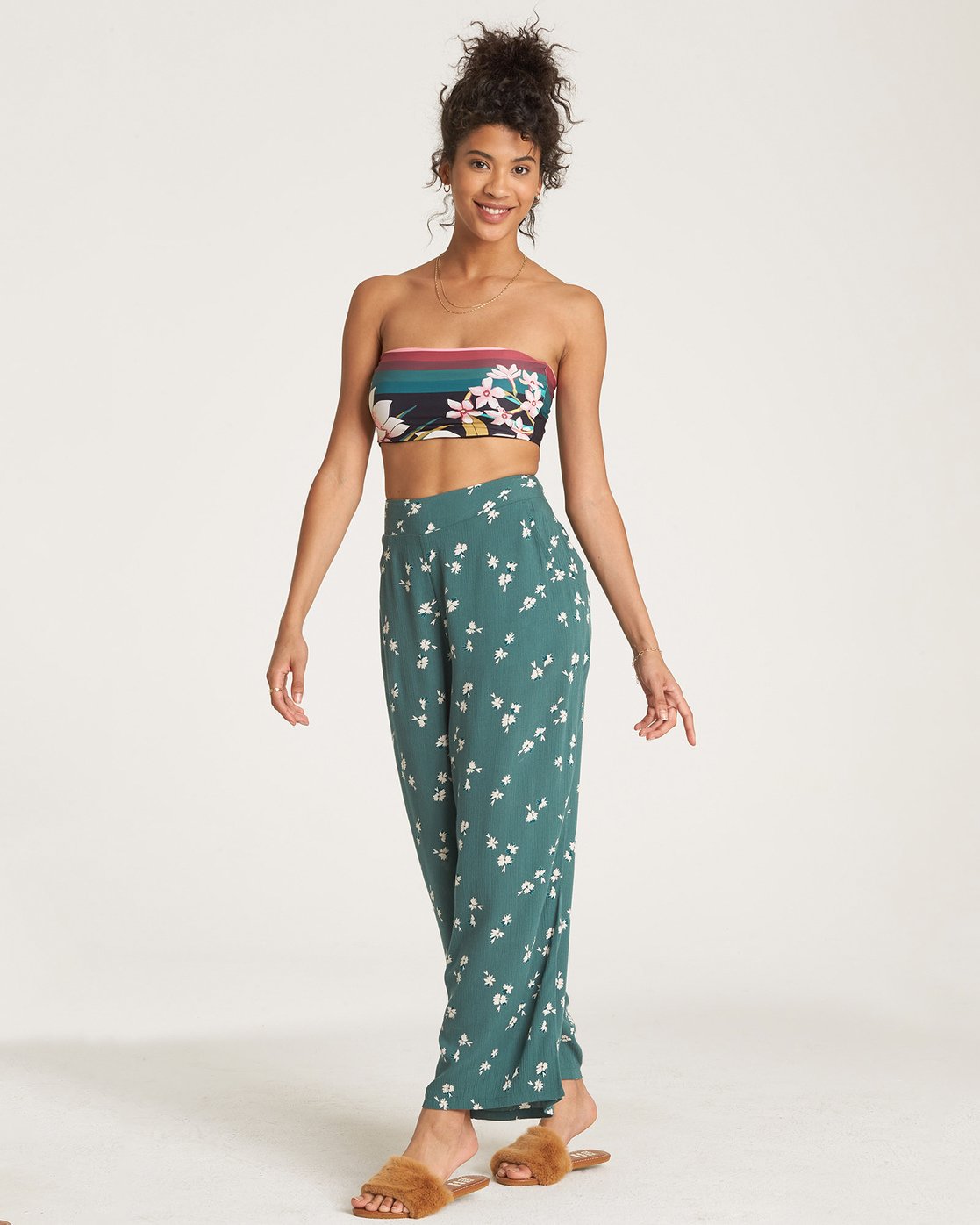 Cut Through Pant |
sku: J316WBCU
Skip to the beat of your own drum with this playful floral print pant. Cropped and loaded with fresh florals, the Cut Through Pant features smocking at the back waistband for the perfect fit and a flat front for a flattering look.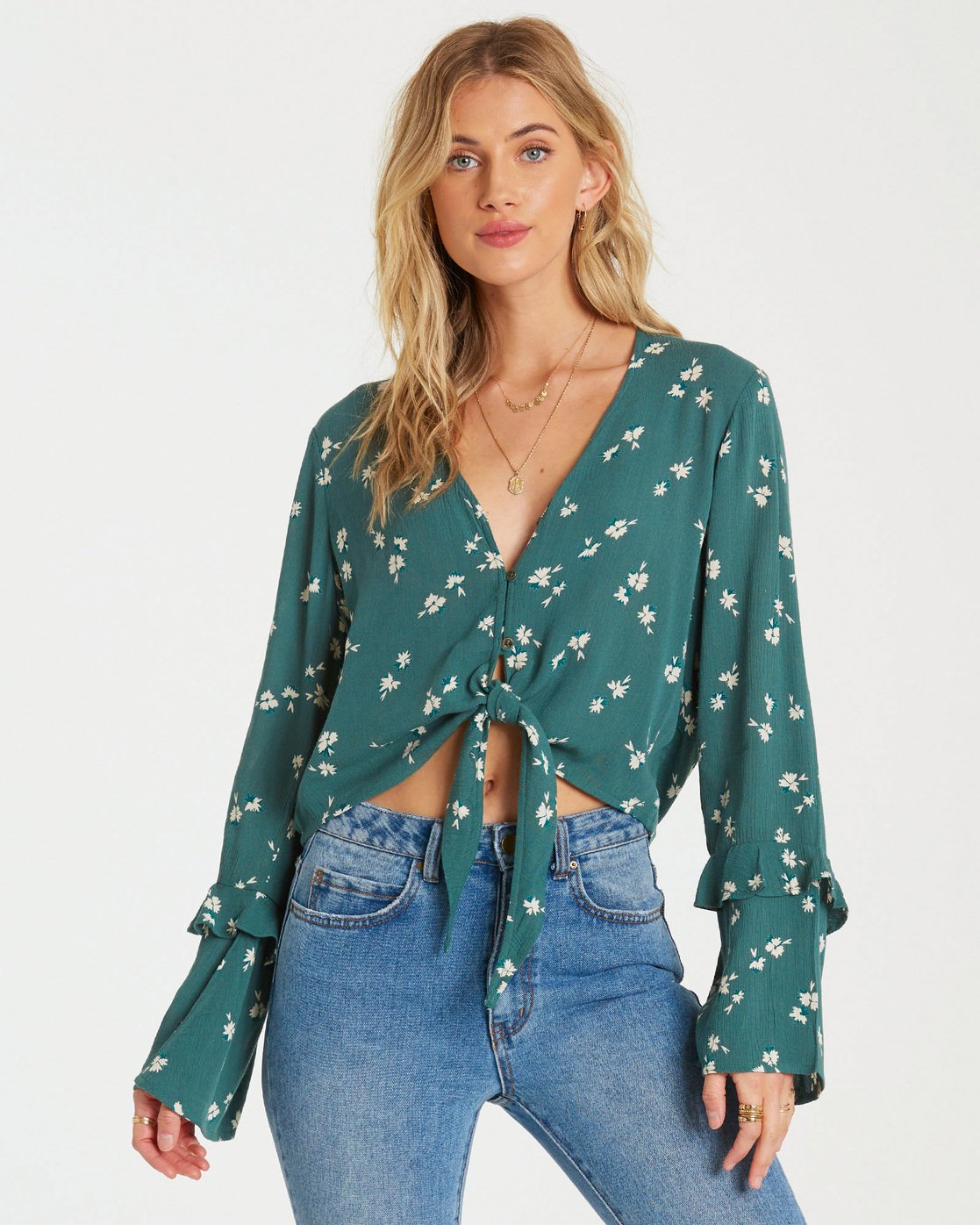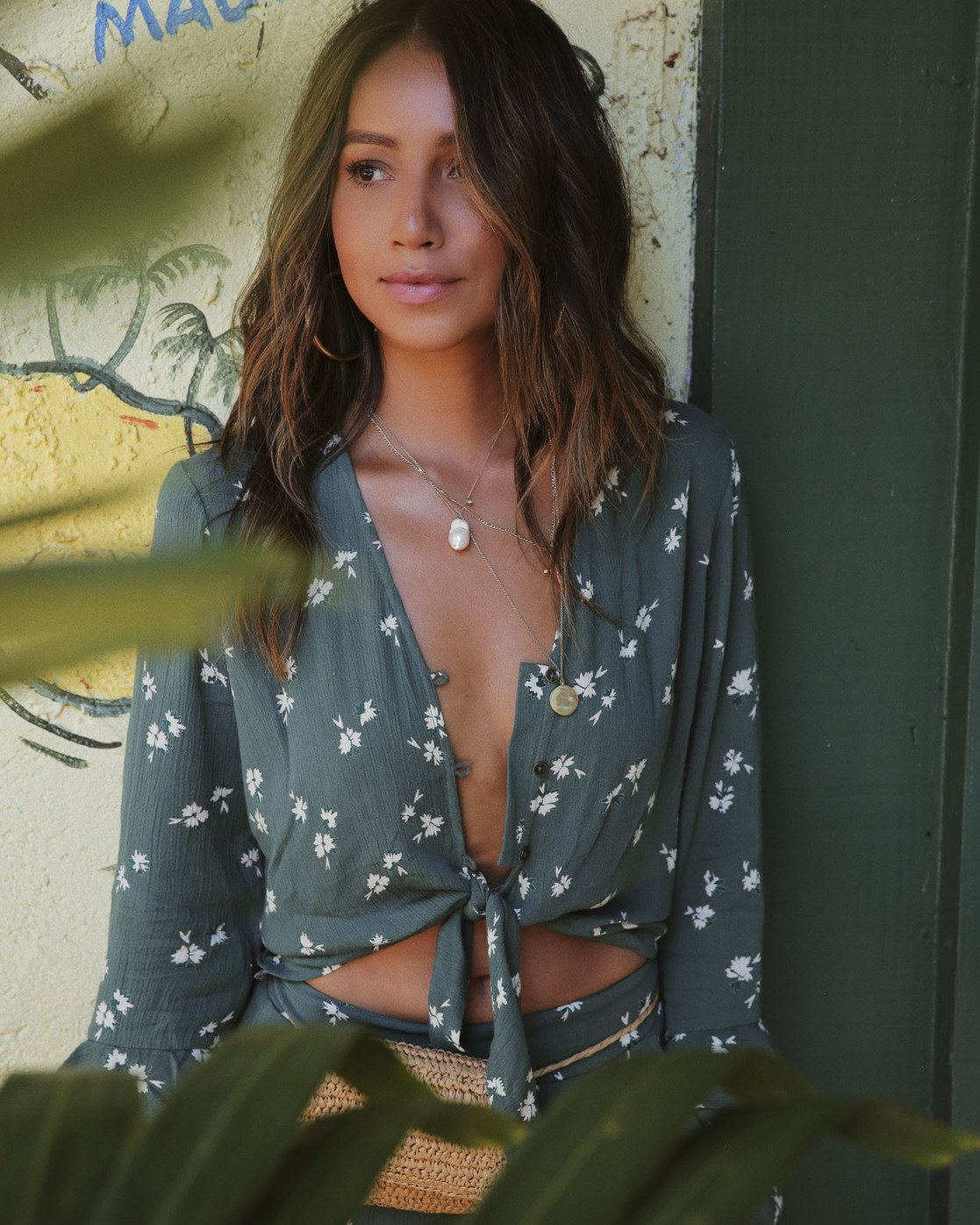 Girl Club Top |
sku: J516WBGI
Let feminine lines run free in this bohemian top. Slightly cropped and printed, the woven top delivers on romantic design with ruffle trim and the bell sleeves, a deep V neckline and a tie at the center front hem.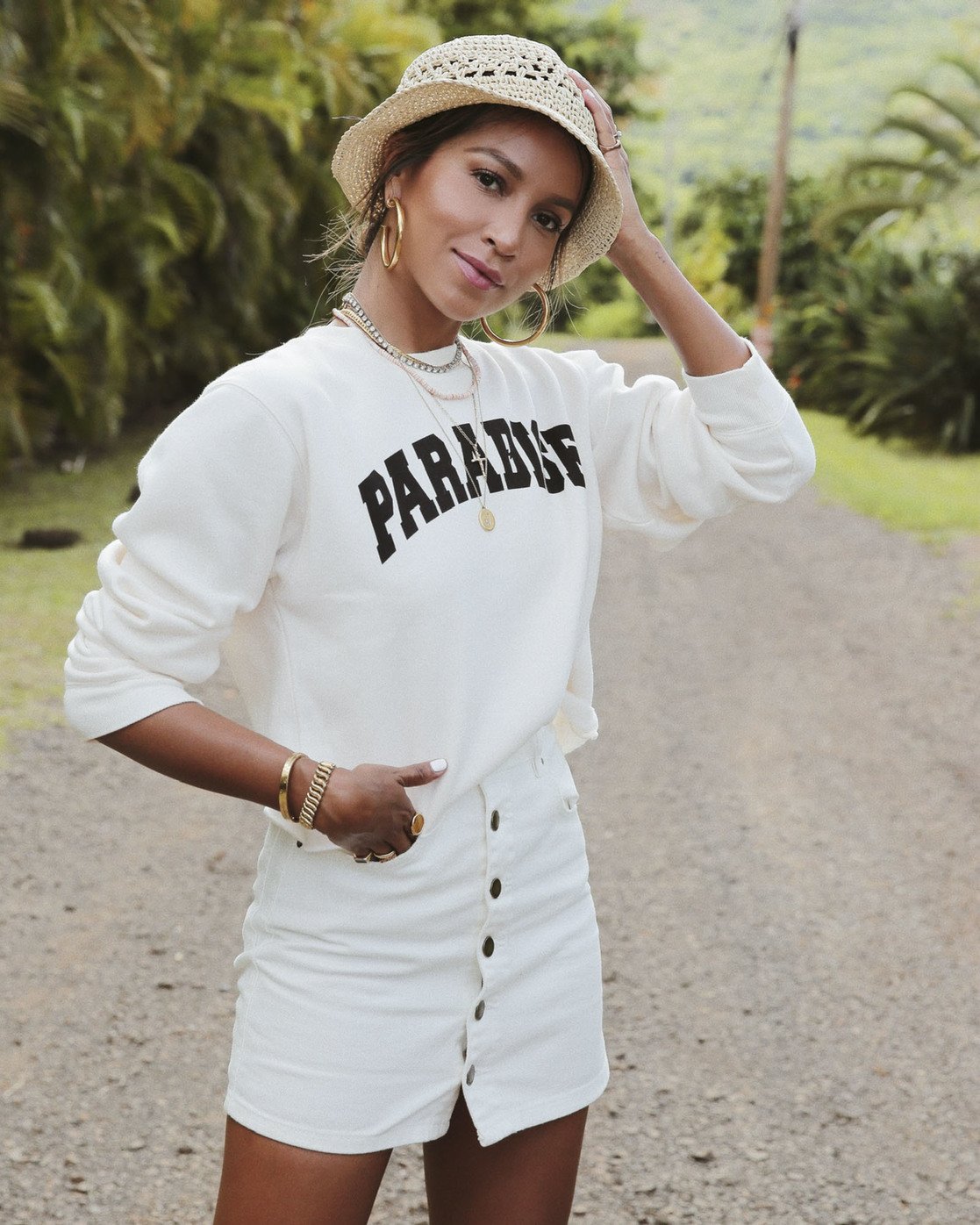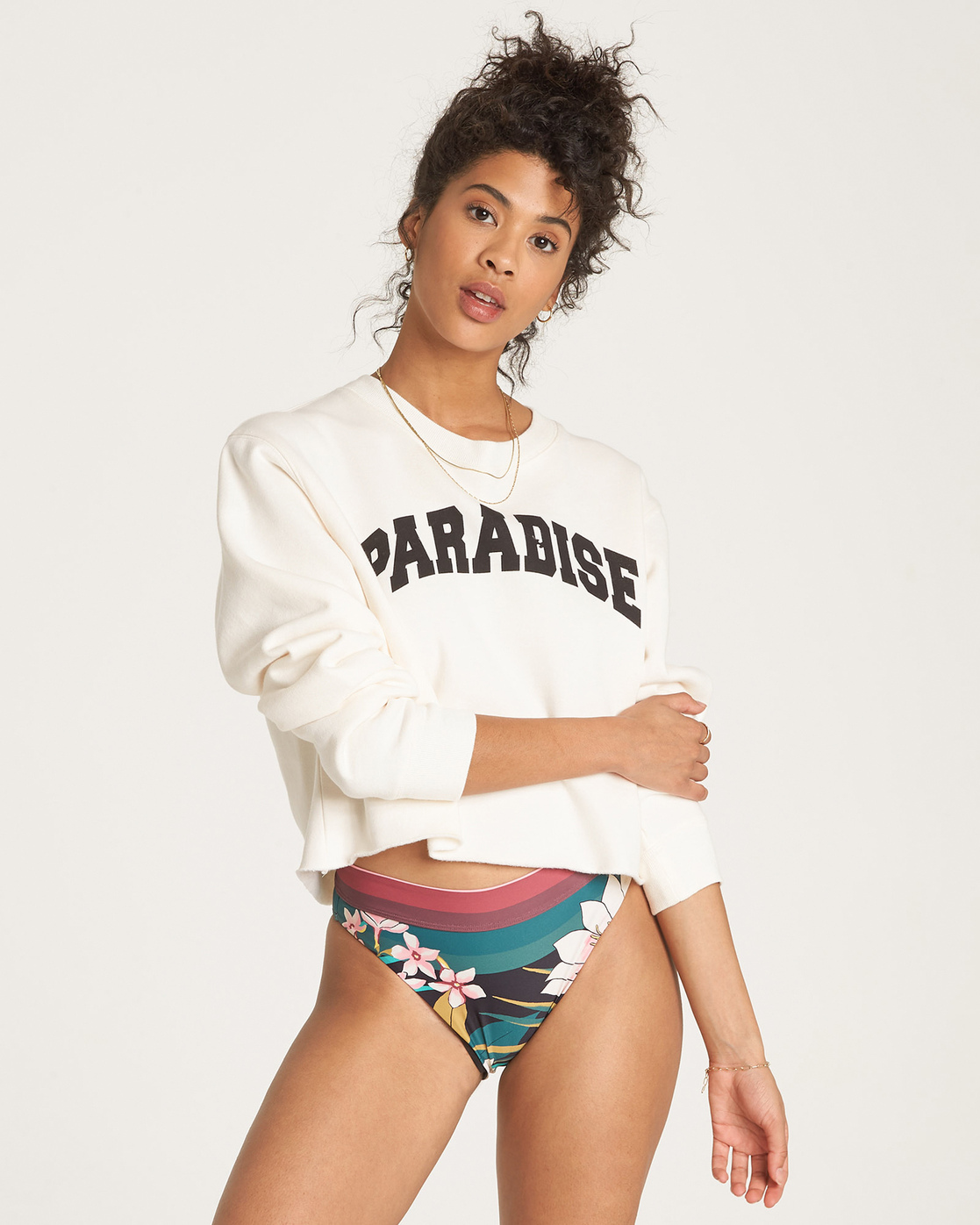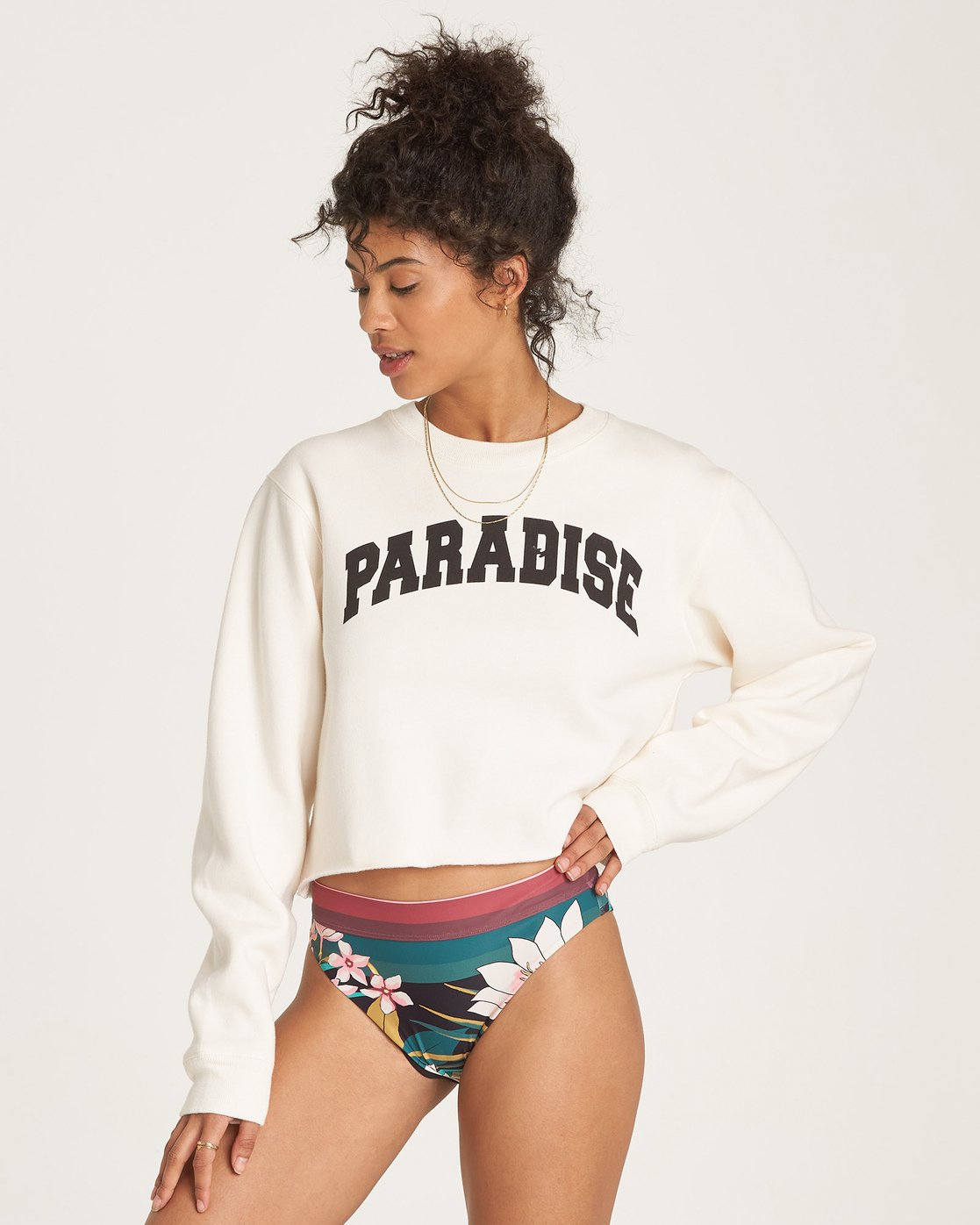 Chop Up Pullover |
sku: J626WBCH
A fleece for the concrete jungle, the Chop Up delivers paradise tones with a side of pavement edge. The relaxed fit boyfriend sweatshirt features a chopped, cut-off hem and an "Paradise" or "Dream All Day" print at the center front.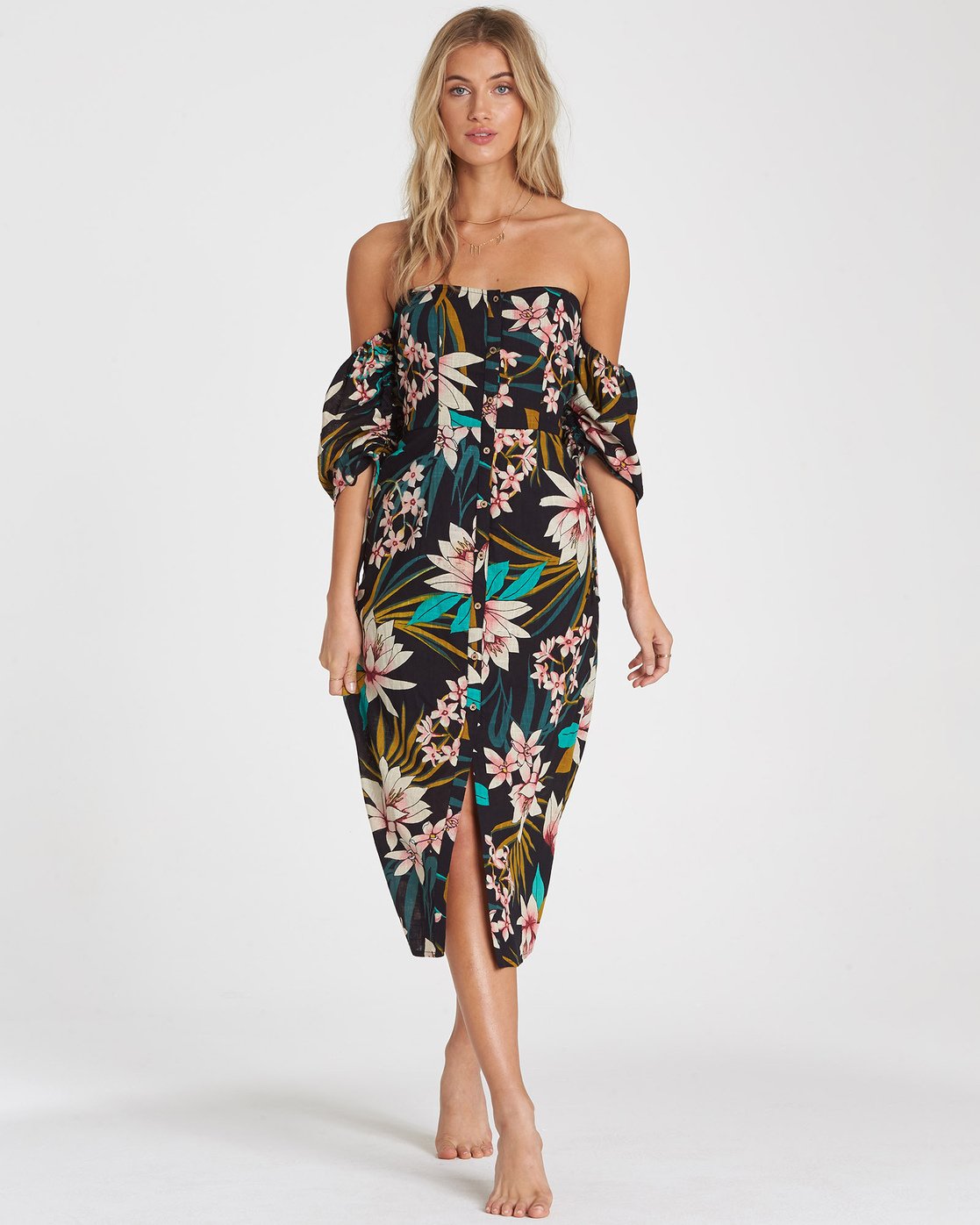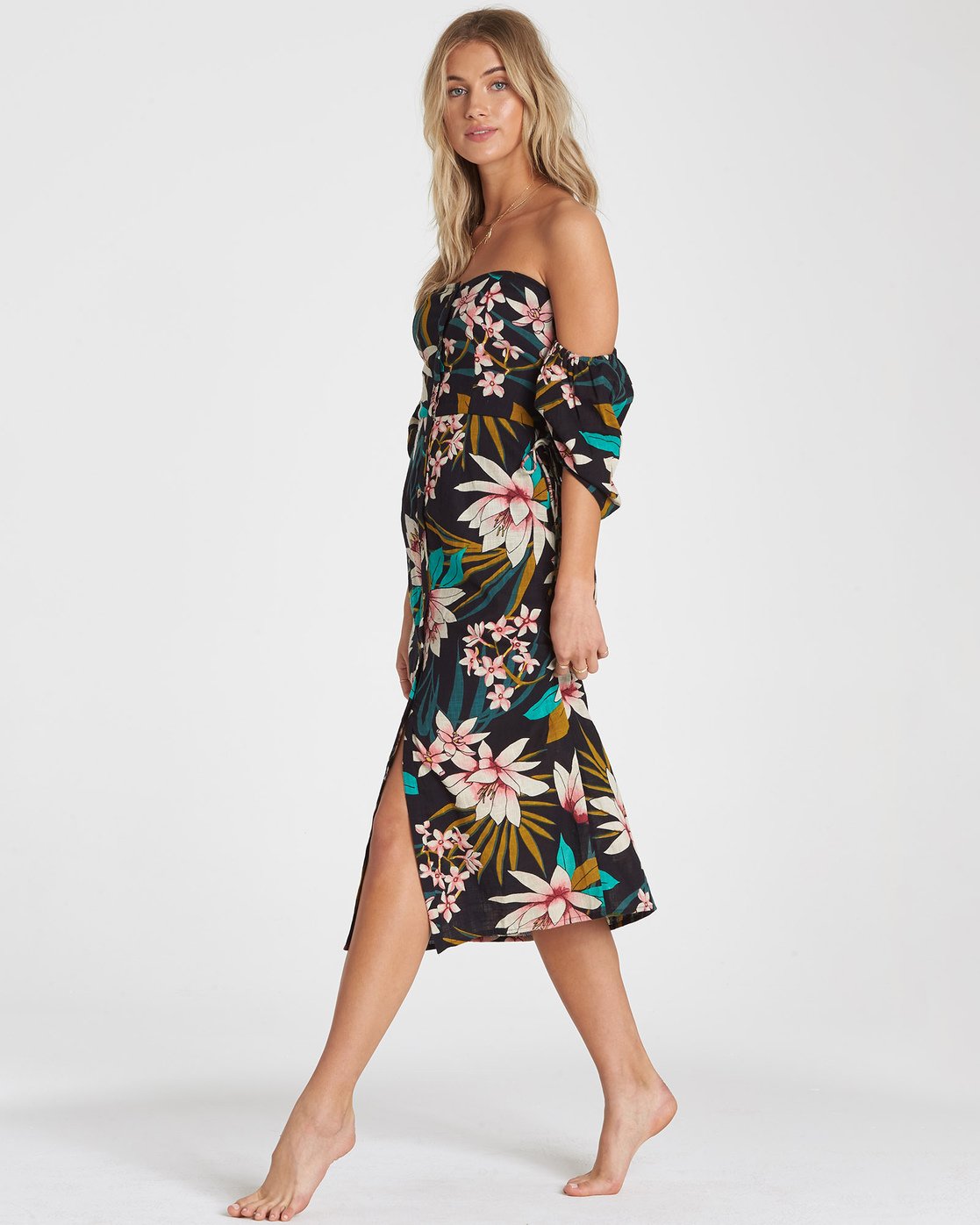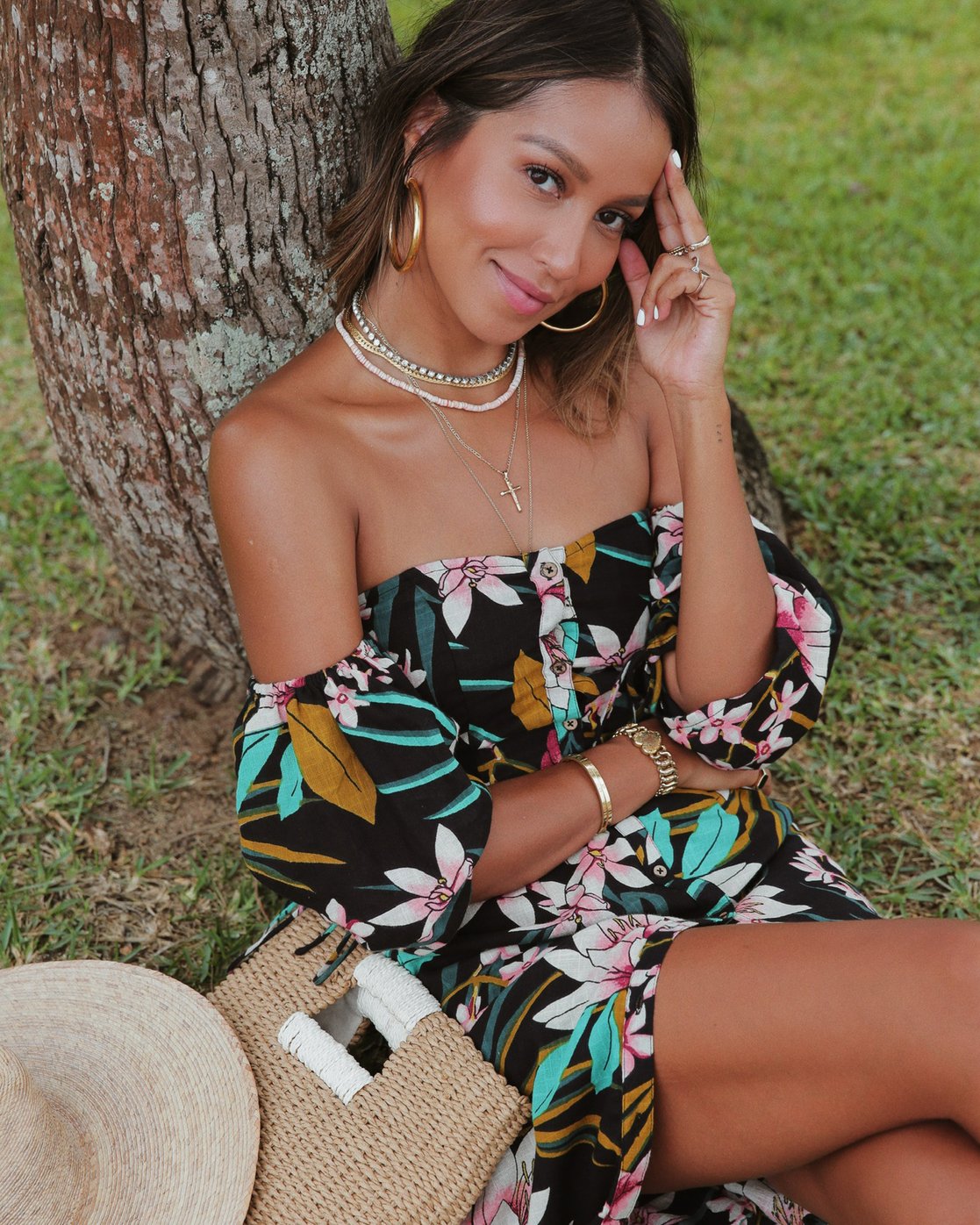 Love Tight Dress |
sku: JD18WBLO
Bring back balmy tropical night feels with this vacation-inspired midi. Jungle foliage pairs with an off-the-shoulder neckline, creating a mini dress made for moonlit parties. Details include off-the-shoulder sleeves, a button down center front and mini length lining.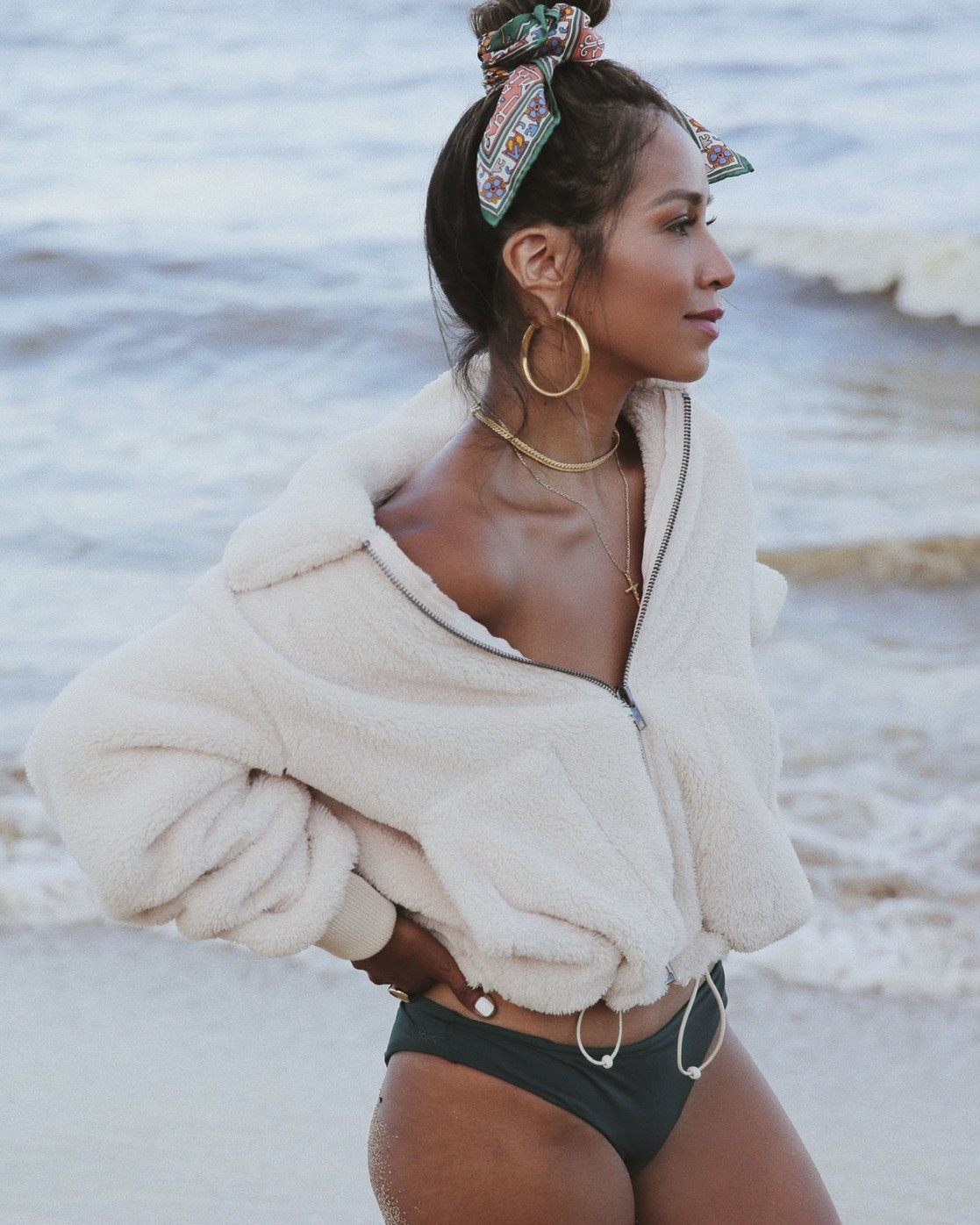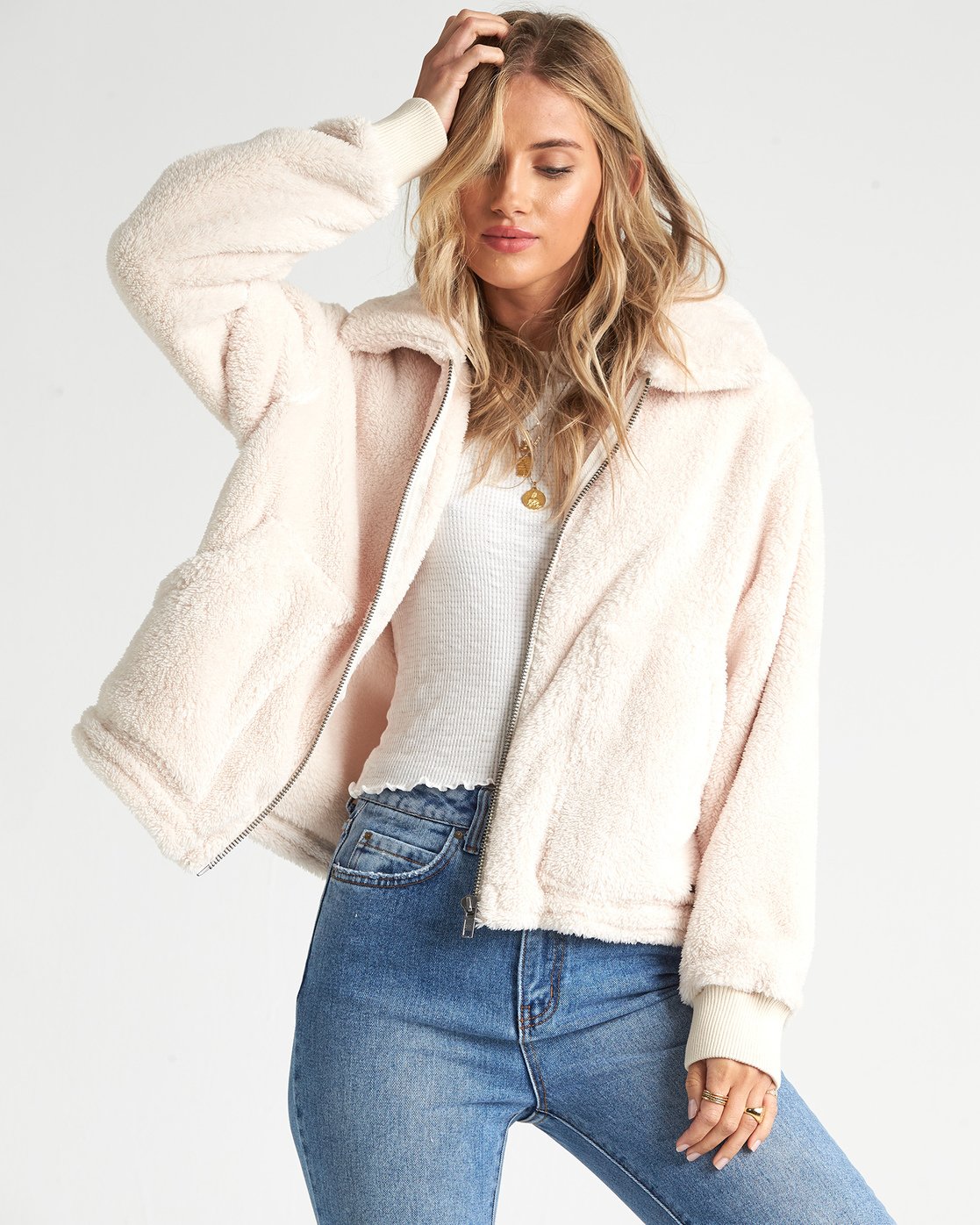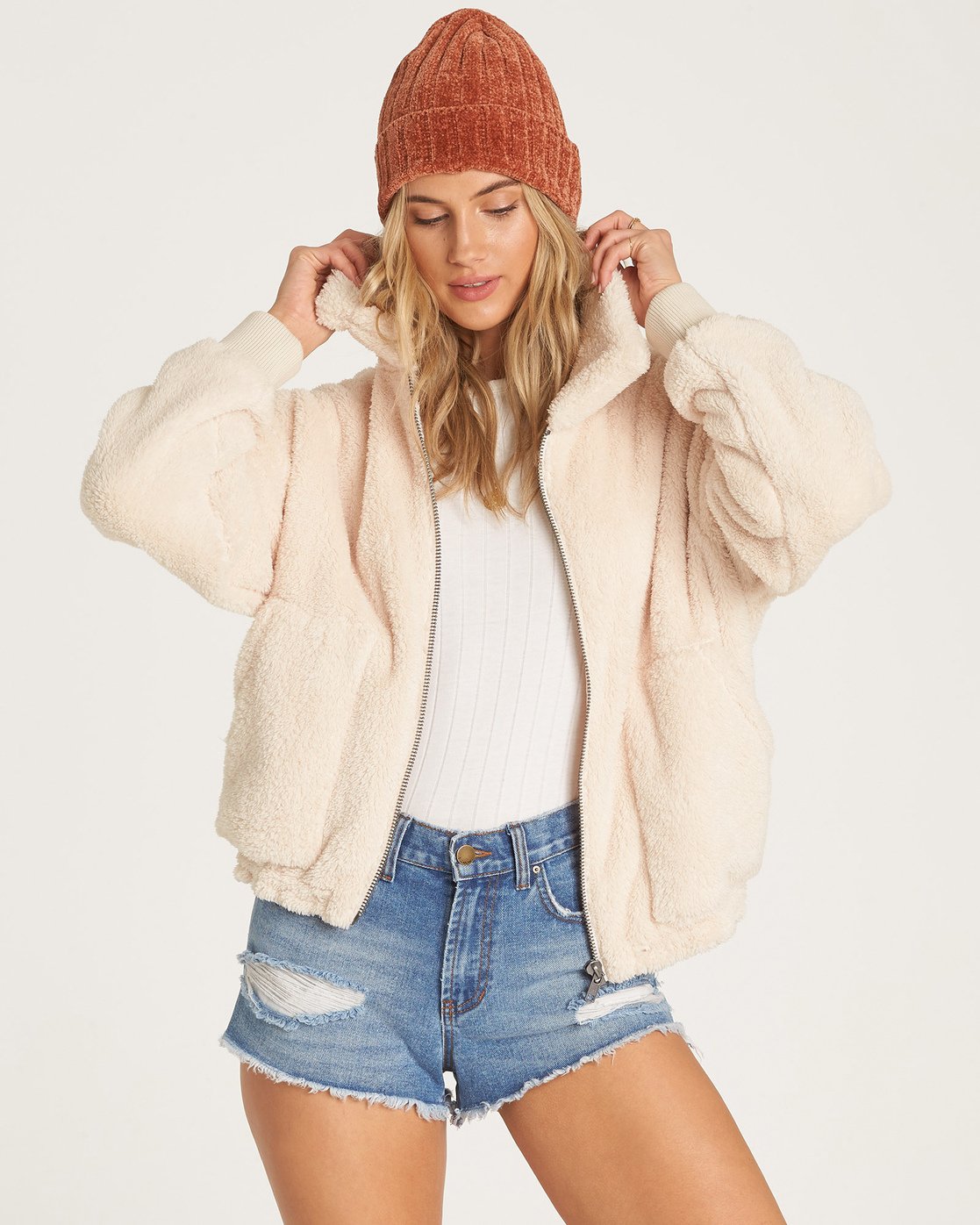 Always Cozy Fleece |
sku: J616WBAL
It's always sunny when the Always Cozy Jacket is layered on top. Ultra warm and cozy, the plush polar fleece jacket features bomber jacket lines with an exposed metal zip down the center front, collar and rib knit cuffs. An adjustable hem lets you wear it gathered or loose at the bottom.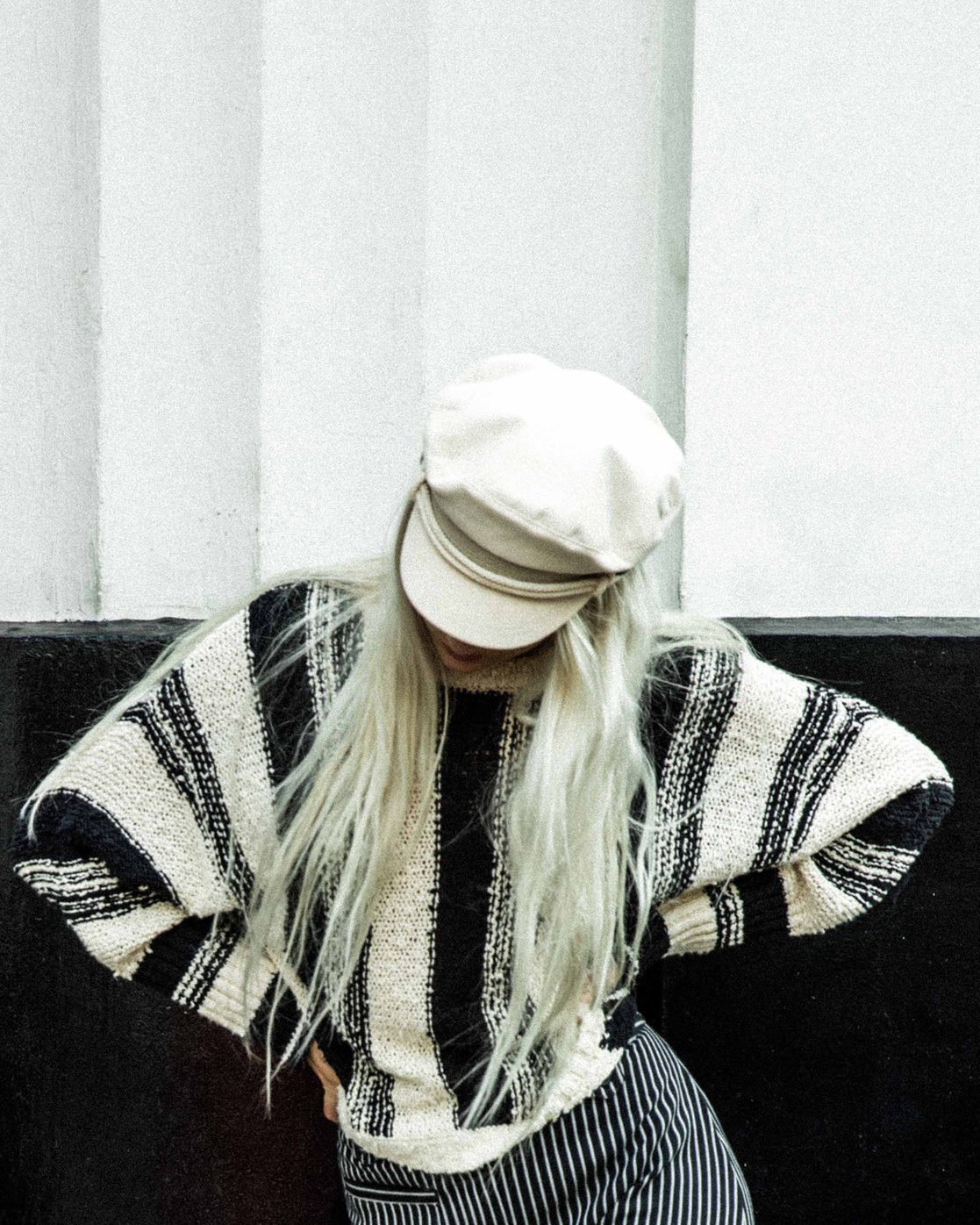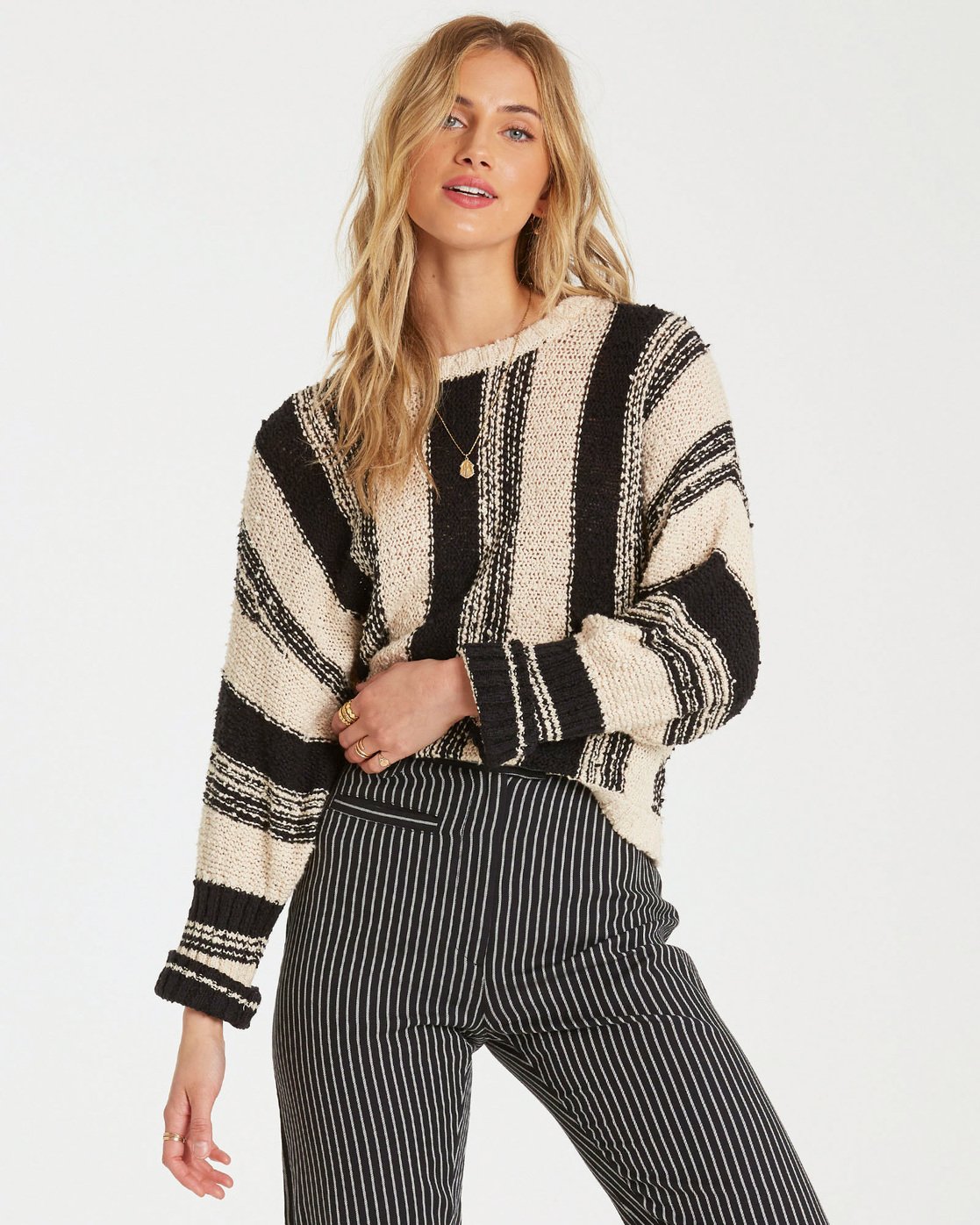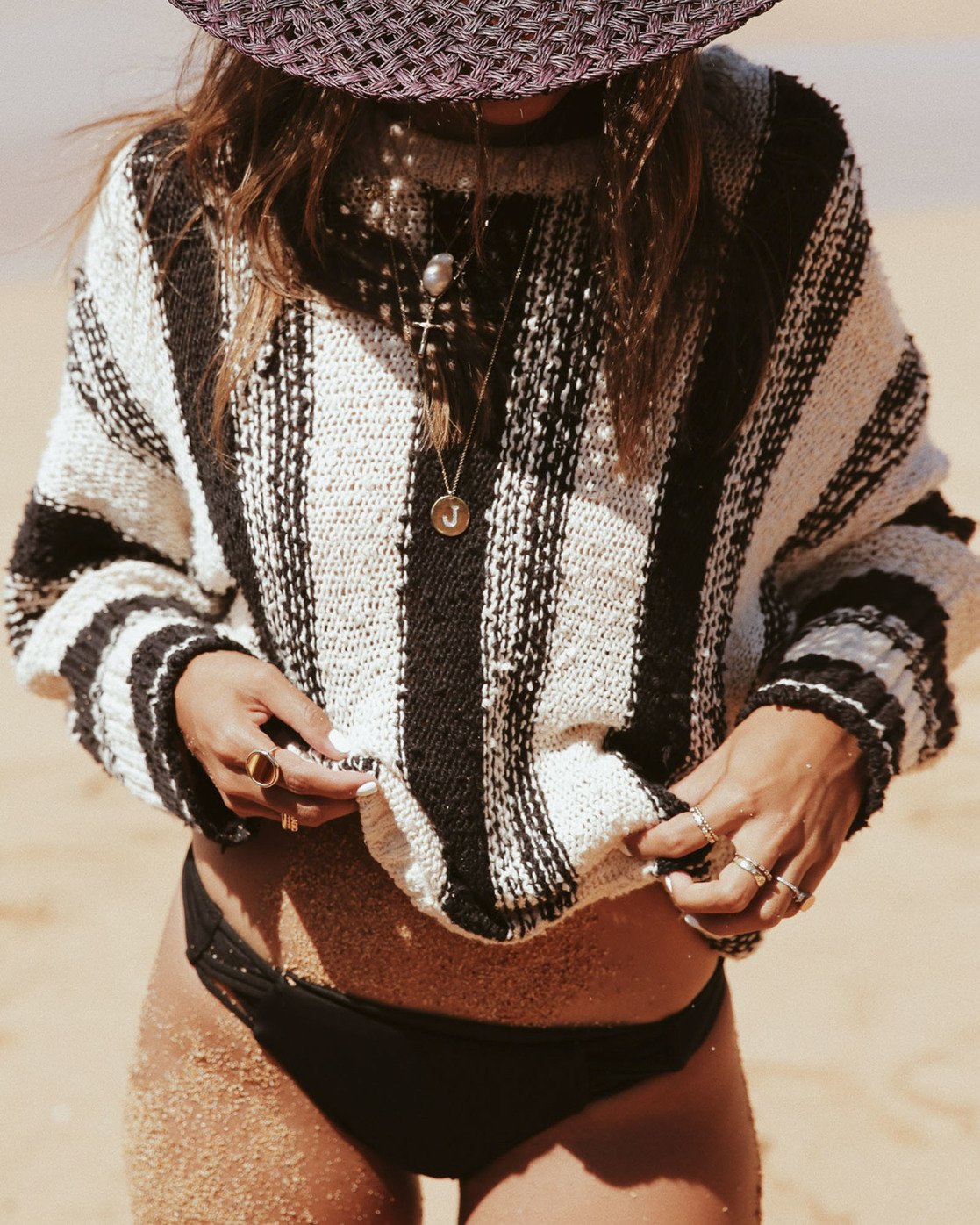 Easy Going Sweater |
sku: JV05TBEA
Take it back and take it easy with this chill pullover. Cropped and oversized, the Easy Going delivers a vintage look and extra relaxed feel with dropped sleeves.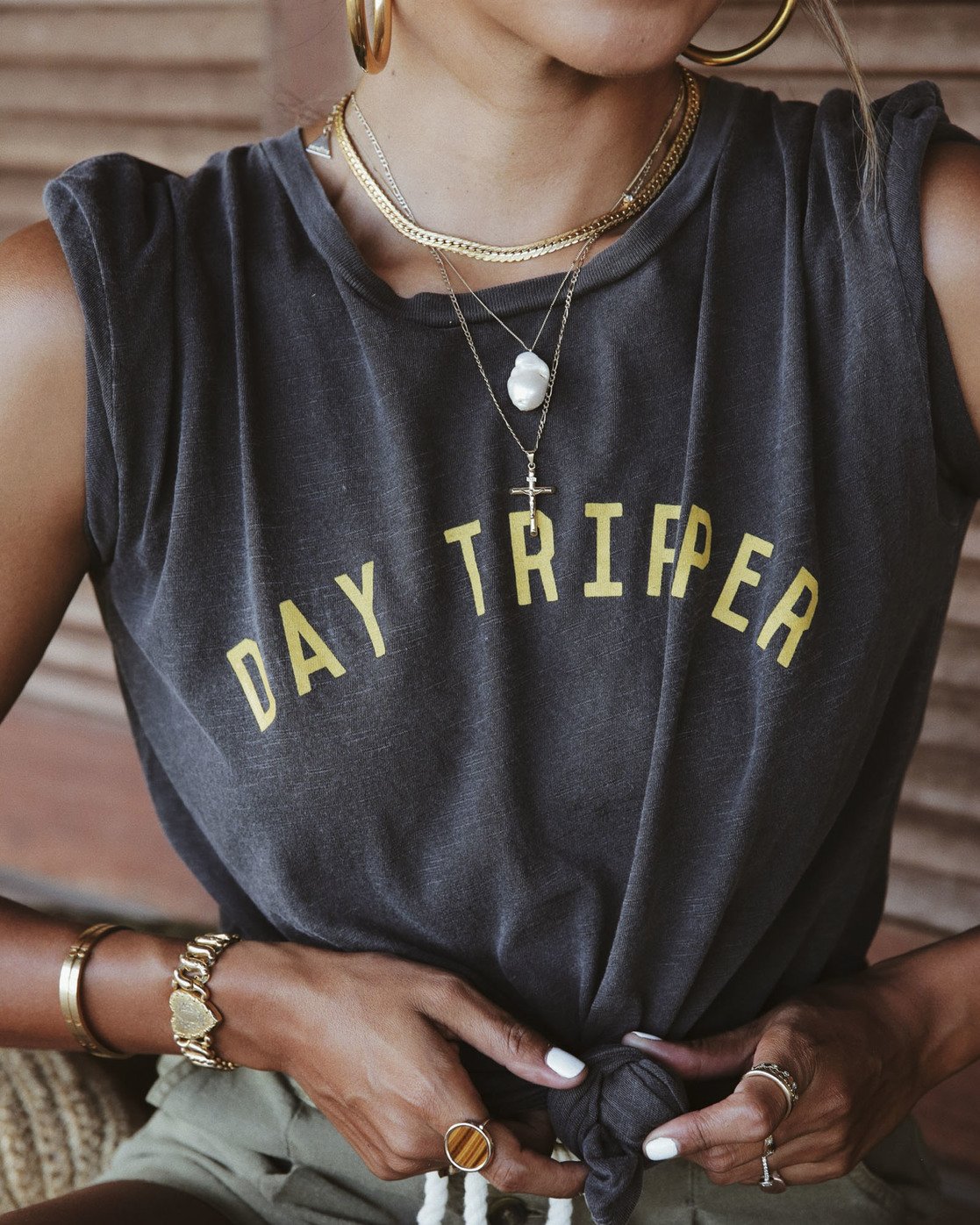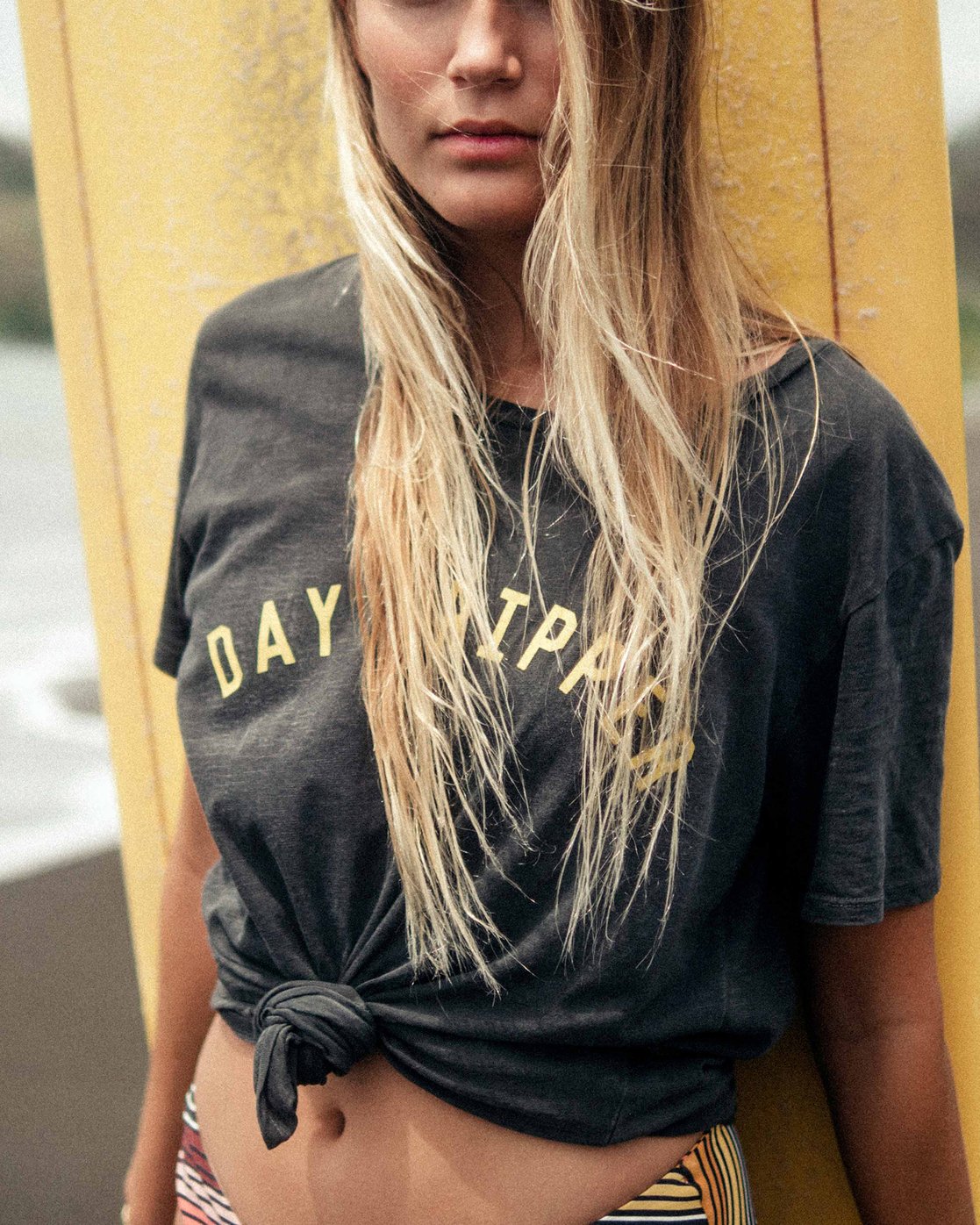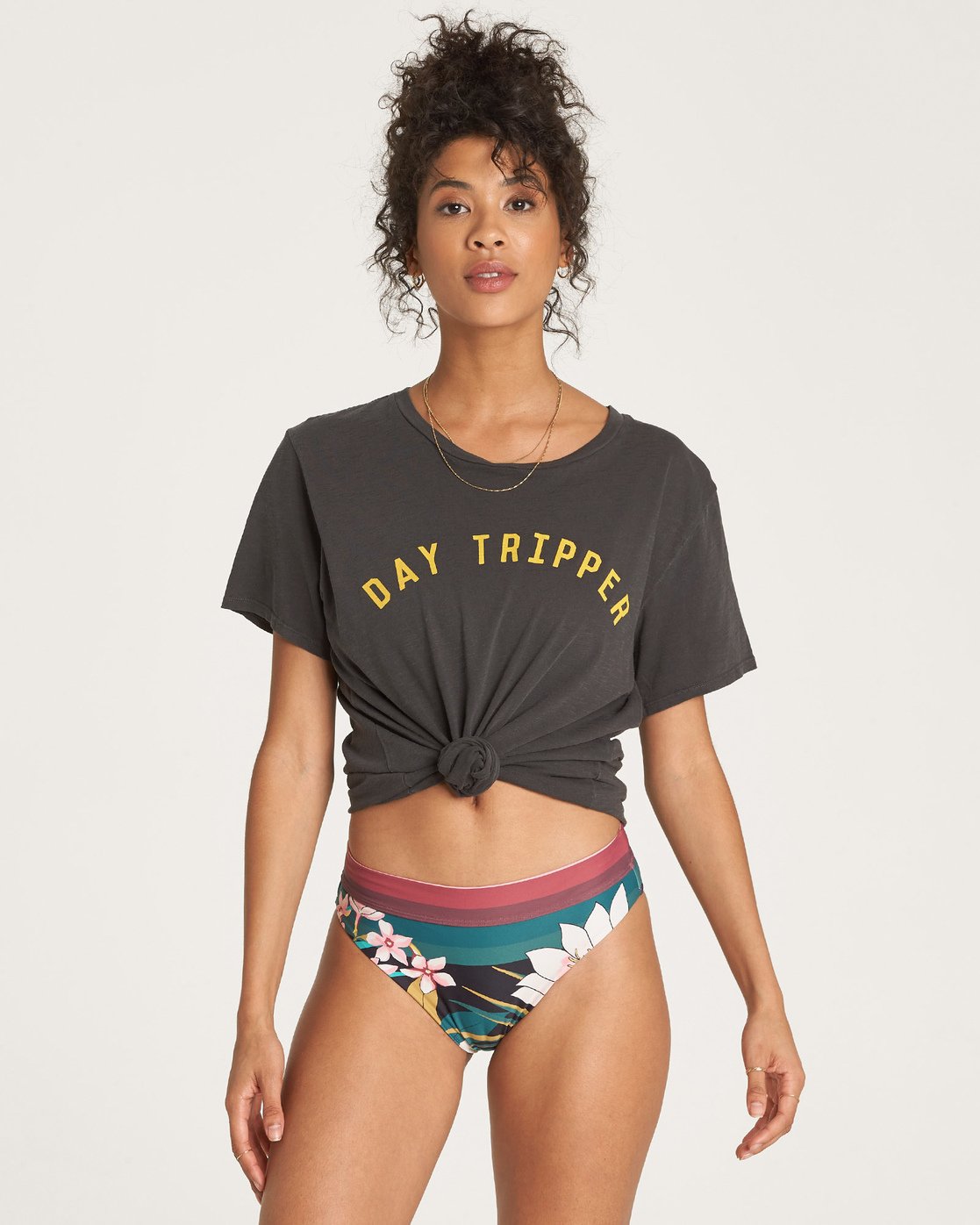 Day Tripper T-Shirt |
sku: J467WBDA
Get up and go with signature style. The slightly oversized women's graphic tee features "Day Tripper" printed at the chest, short sleeves and an over dye treatment. The boyfriend fit tee is finished with a printed neck label for comfort.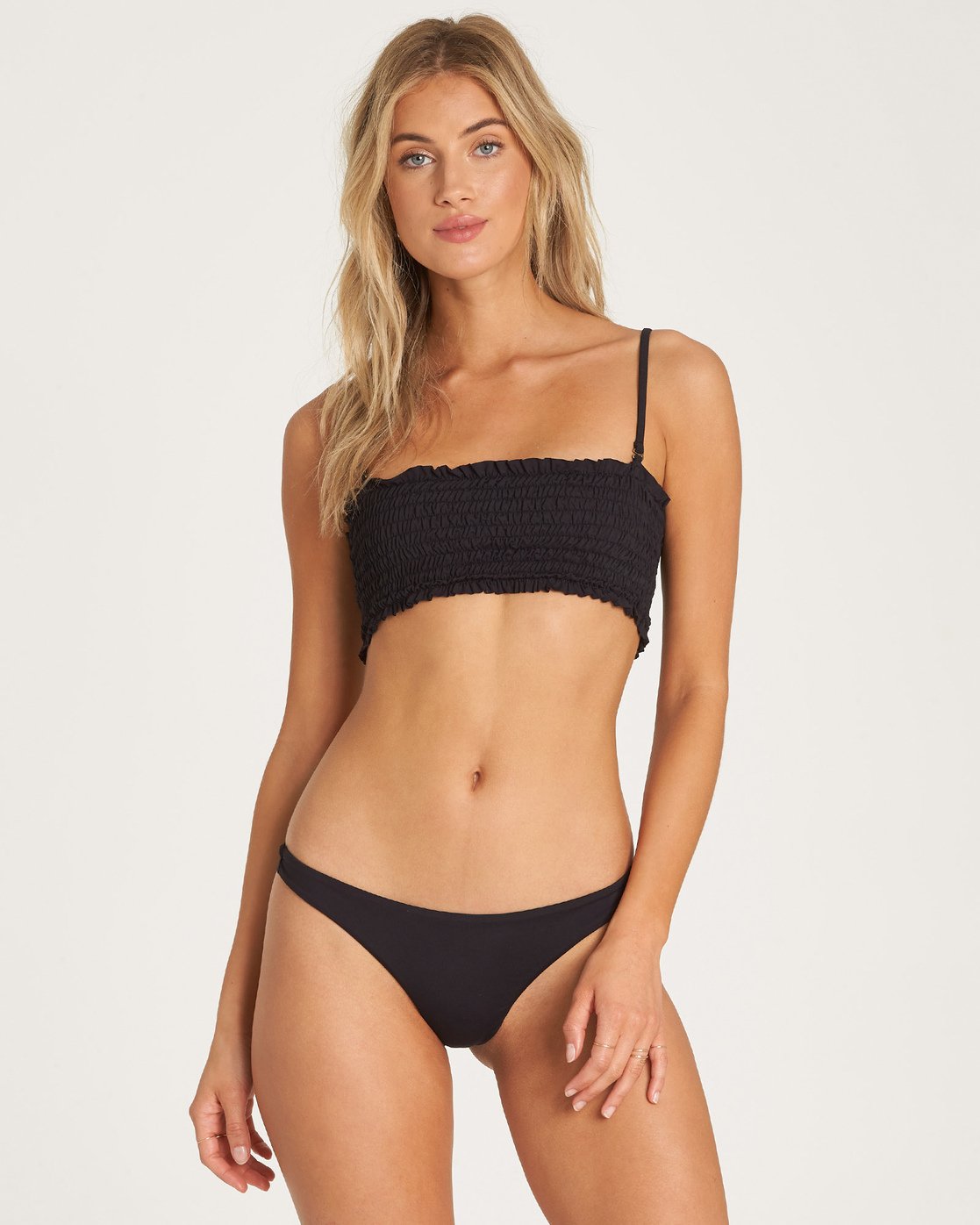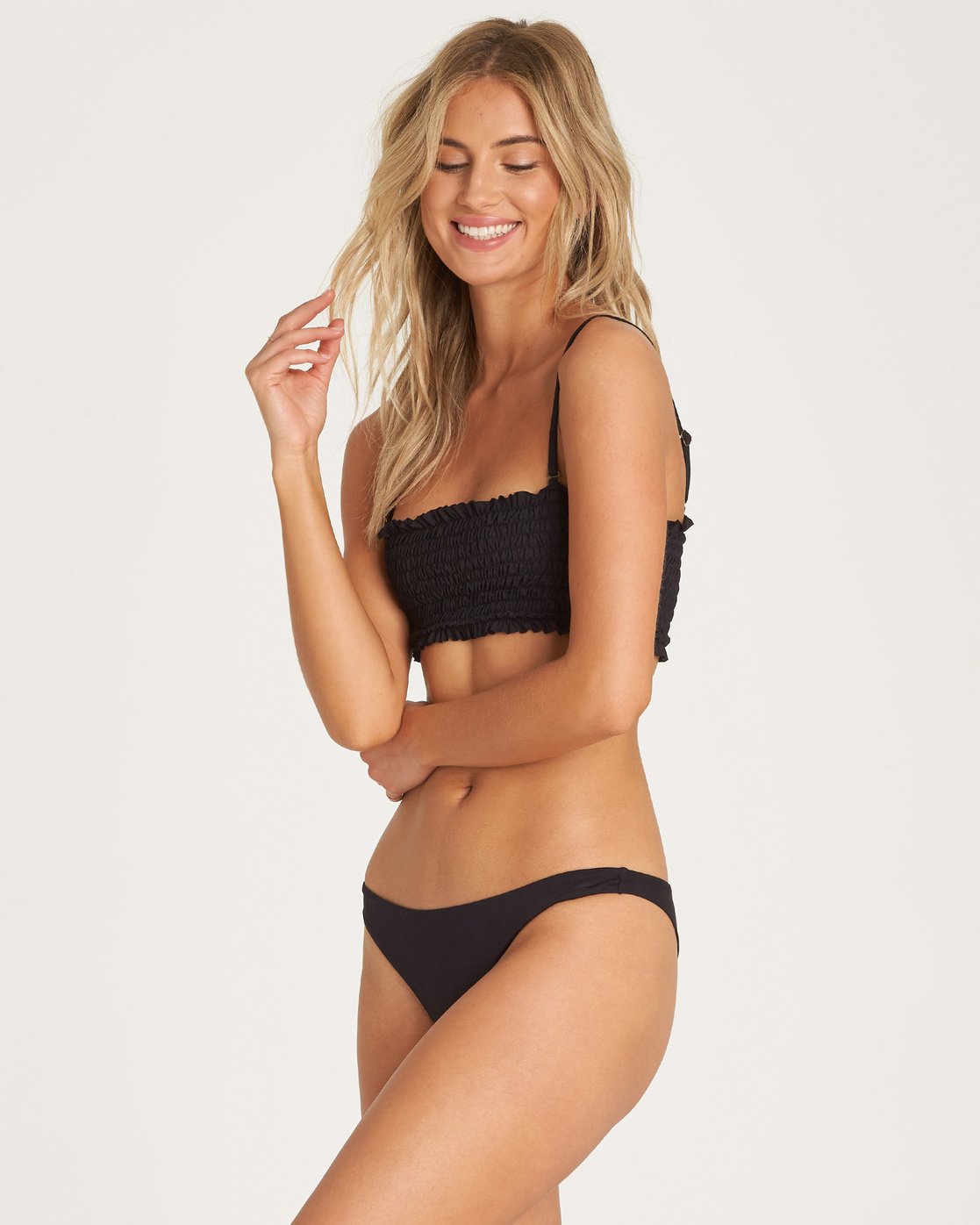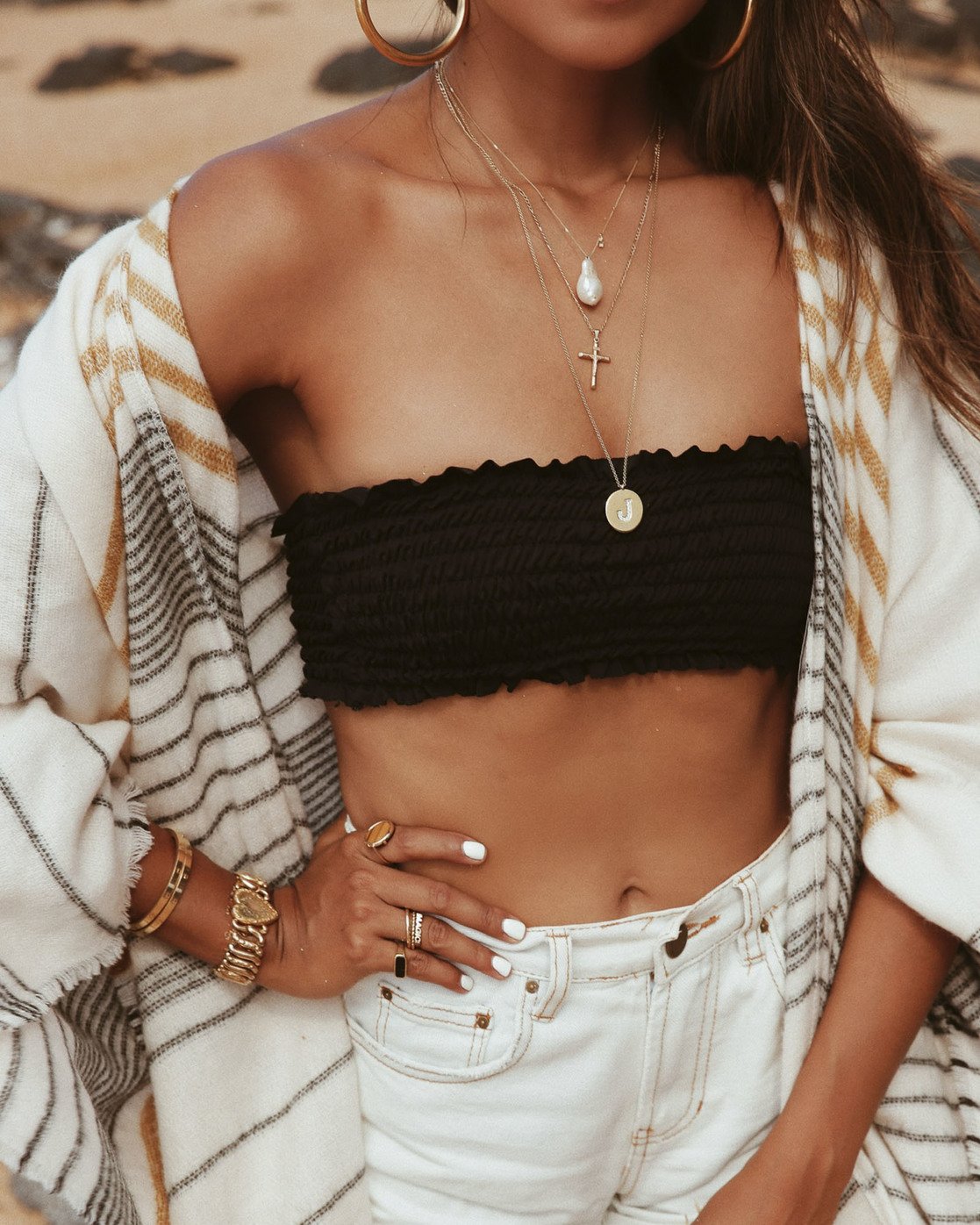 Sol Searcher Tube Bikini Top |
sku: XT01WBSO
Totally 90's tan lines go beyond the water's edge in this versatile tube bikini top. Ruched and ready for all things under the sun, the strapless bikini top delivers an essential style. The smocked tube top comes with removable, adjustable straps.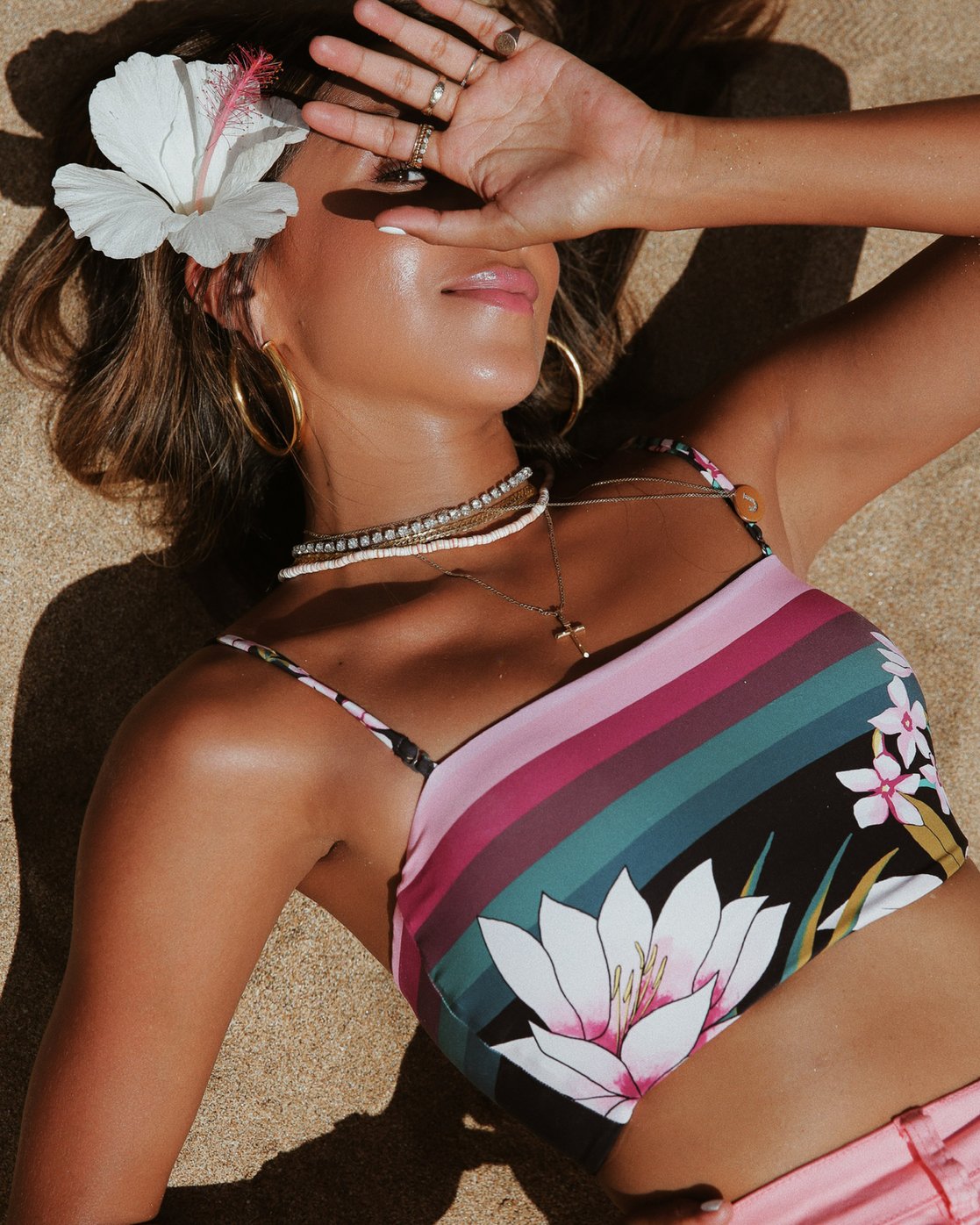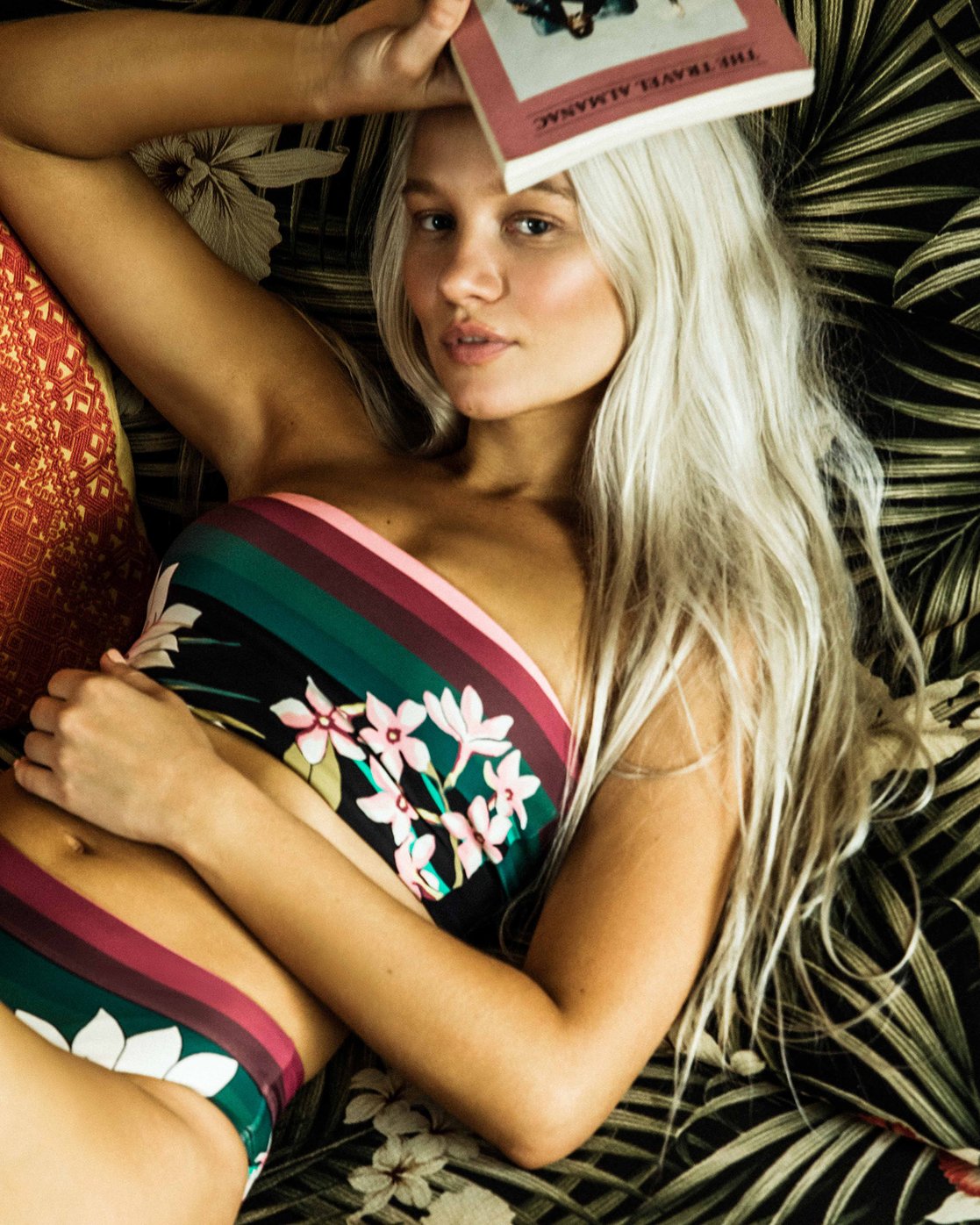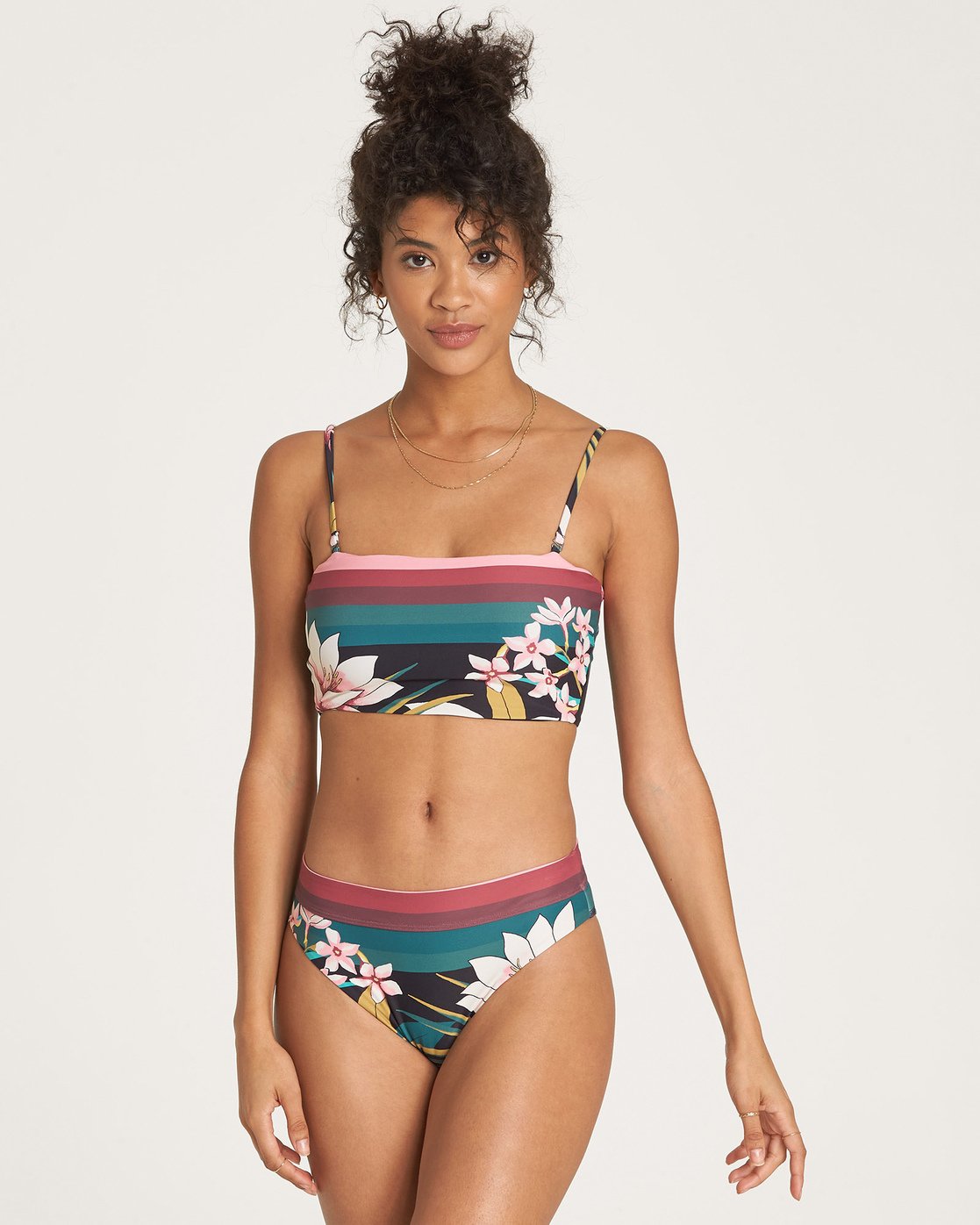 After Sunset Tube Bikini Top |
sku: XT21WBAF
Full moon florals meet day to night function in the After Sunset Tube. A strapless bikini top that's designed to double as a tube top beyond the beach, the style features removable straps and a placement stripe and floral print.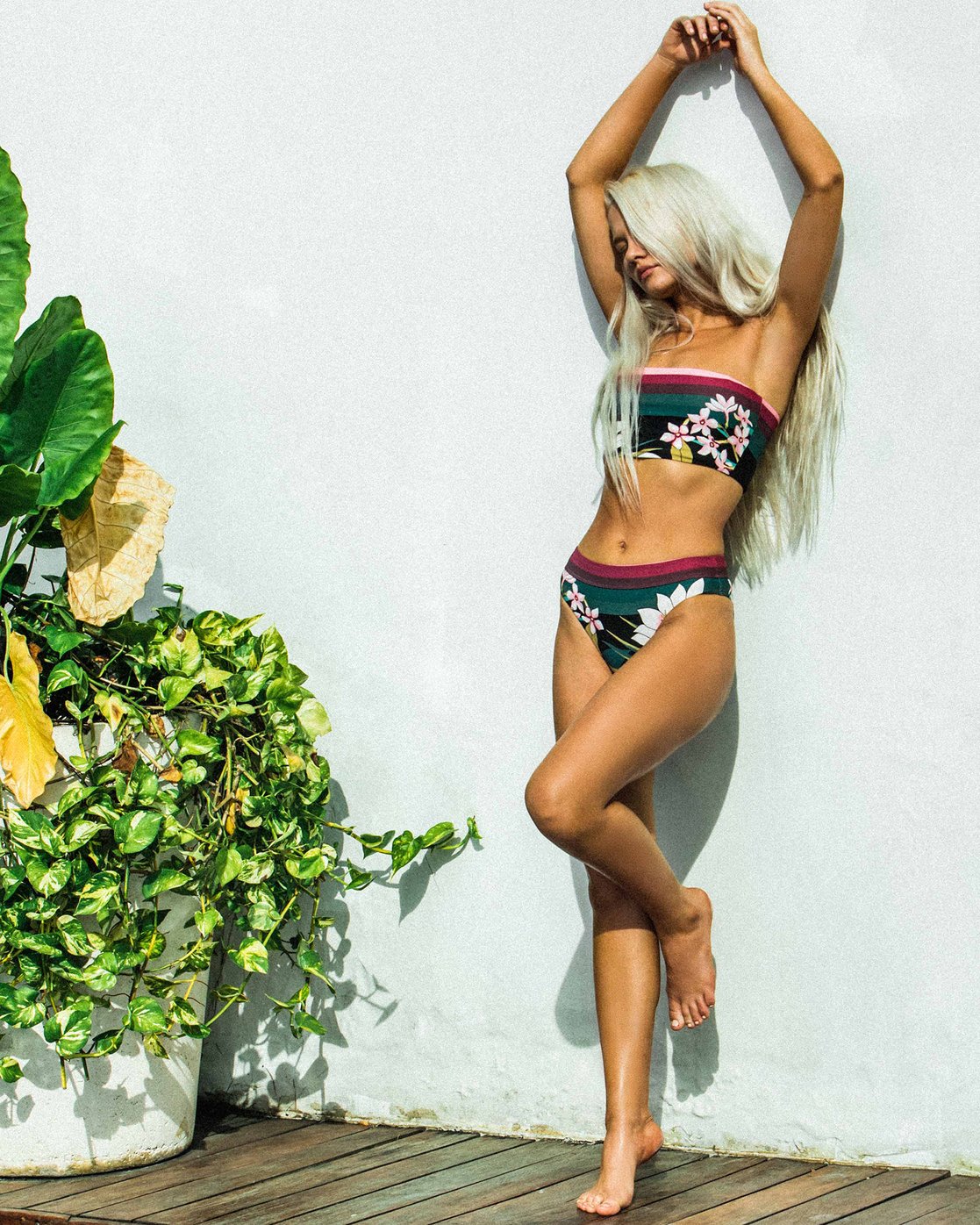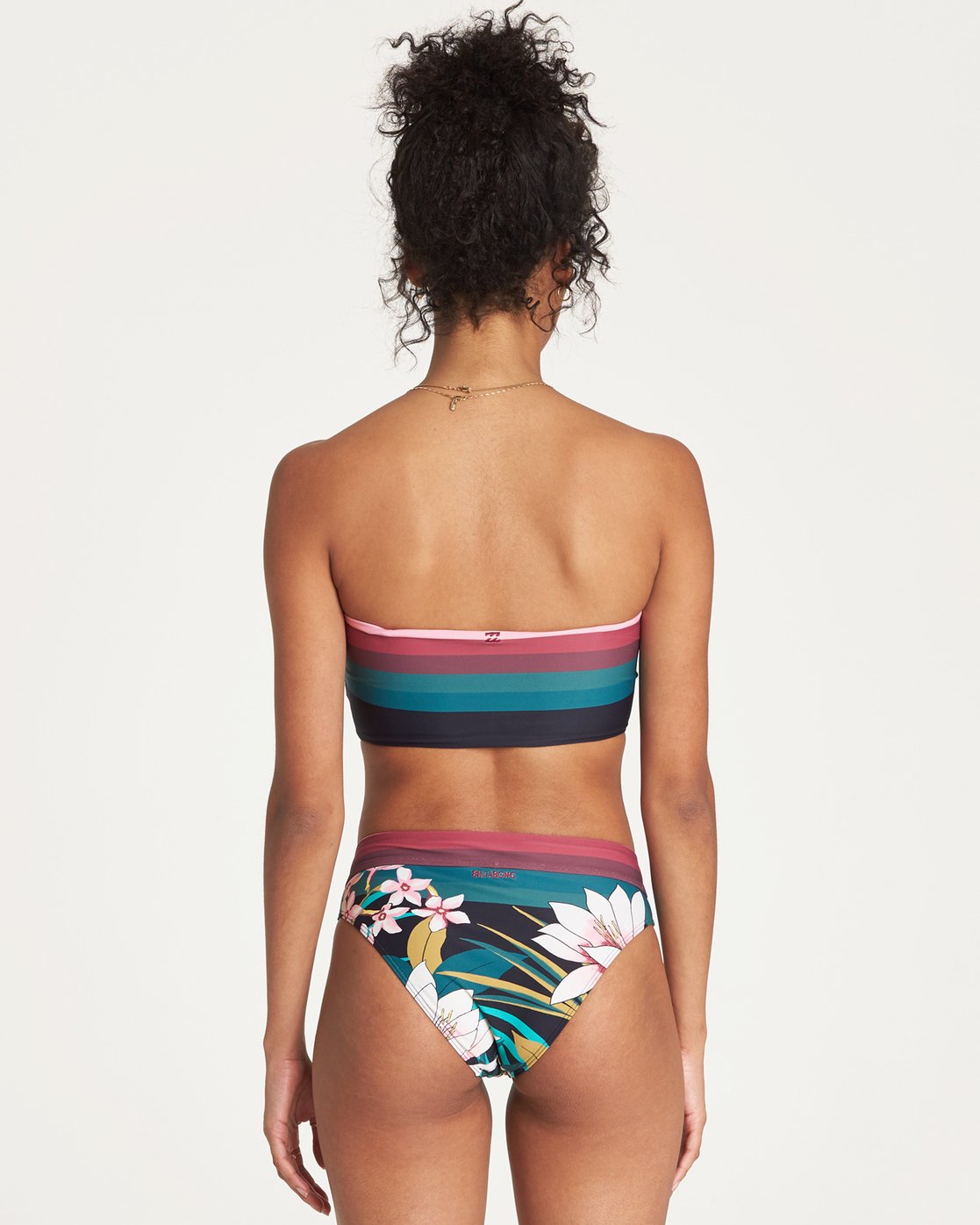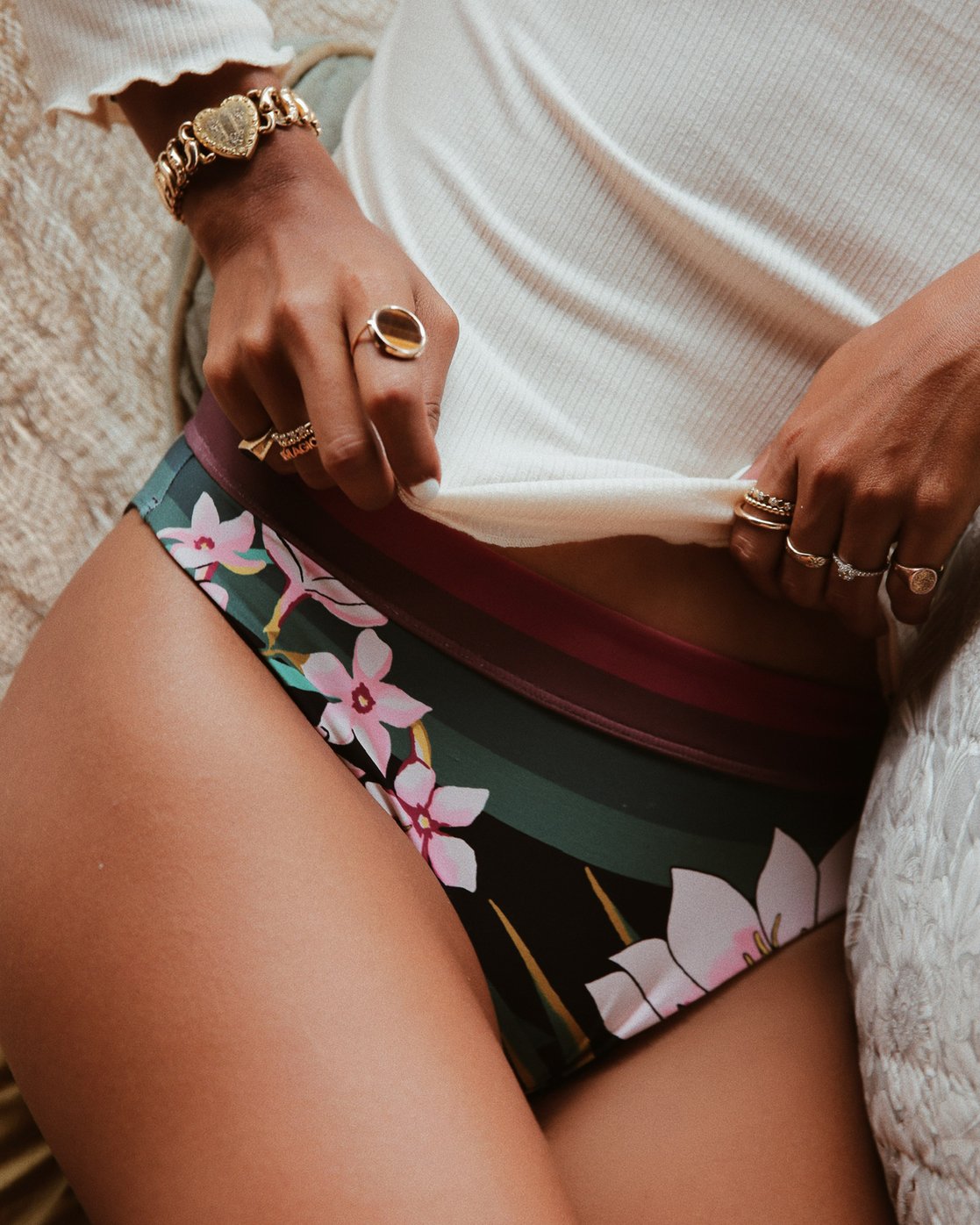 After Sunset Maui Bikini Bottom |
sku: XB20WBAF
Full moon florals bring vacation vibes to a retro-inspired bikini bottom. Designed with a high cut leg for an ultra flattering silhouette that falls just below the belly button, the tropical flower and stripe print bikini bottom offers a medium coverage seat.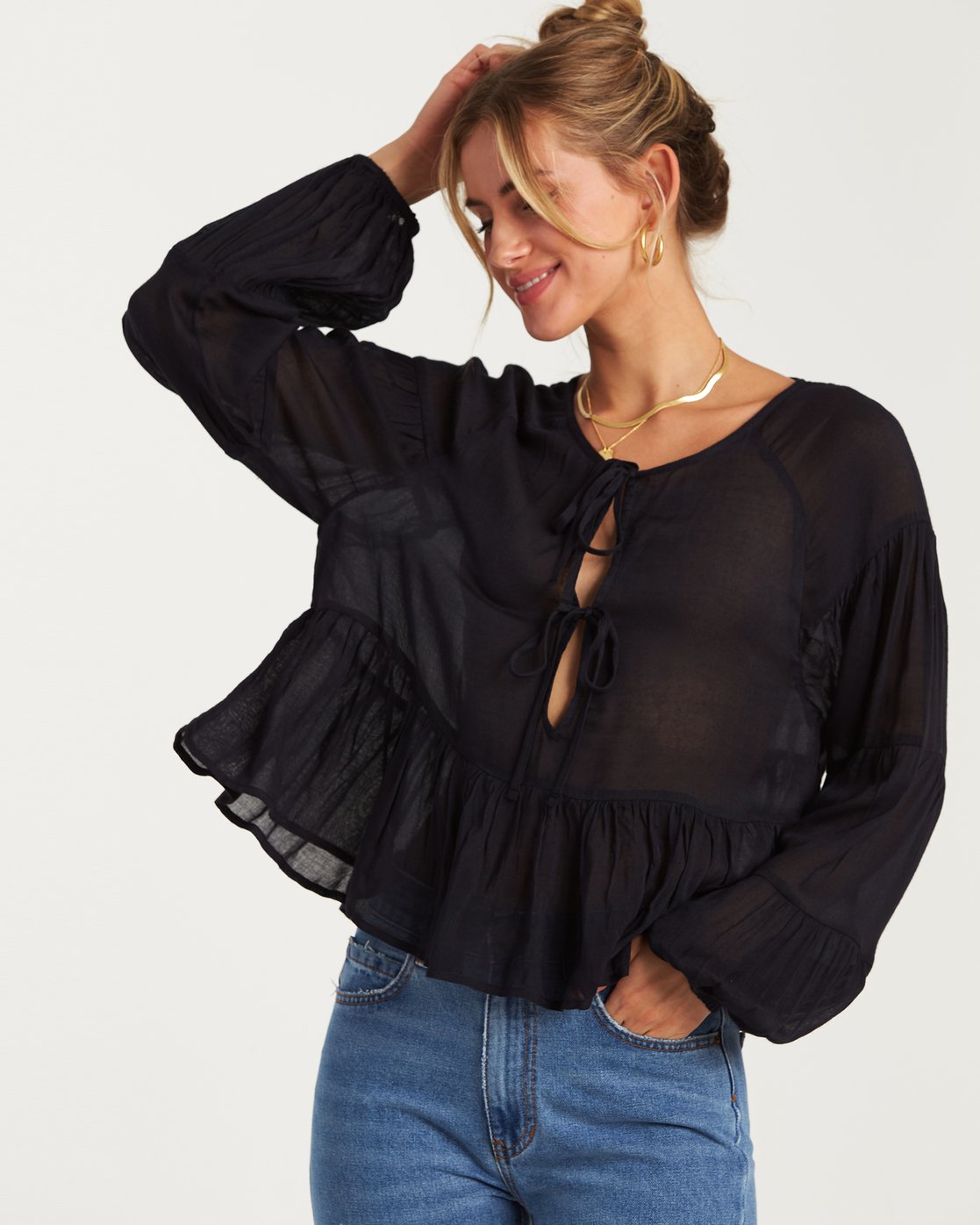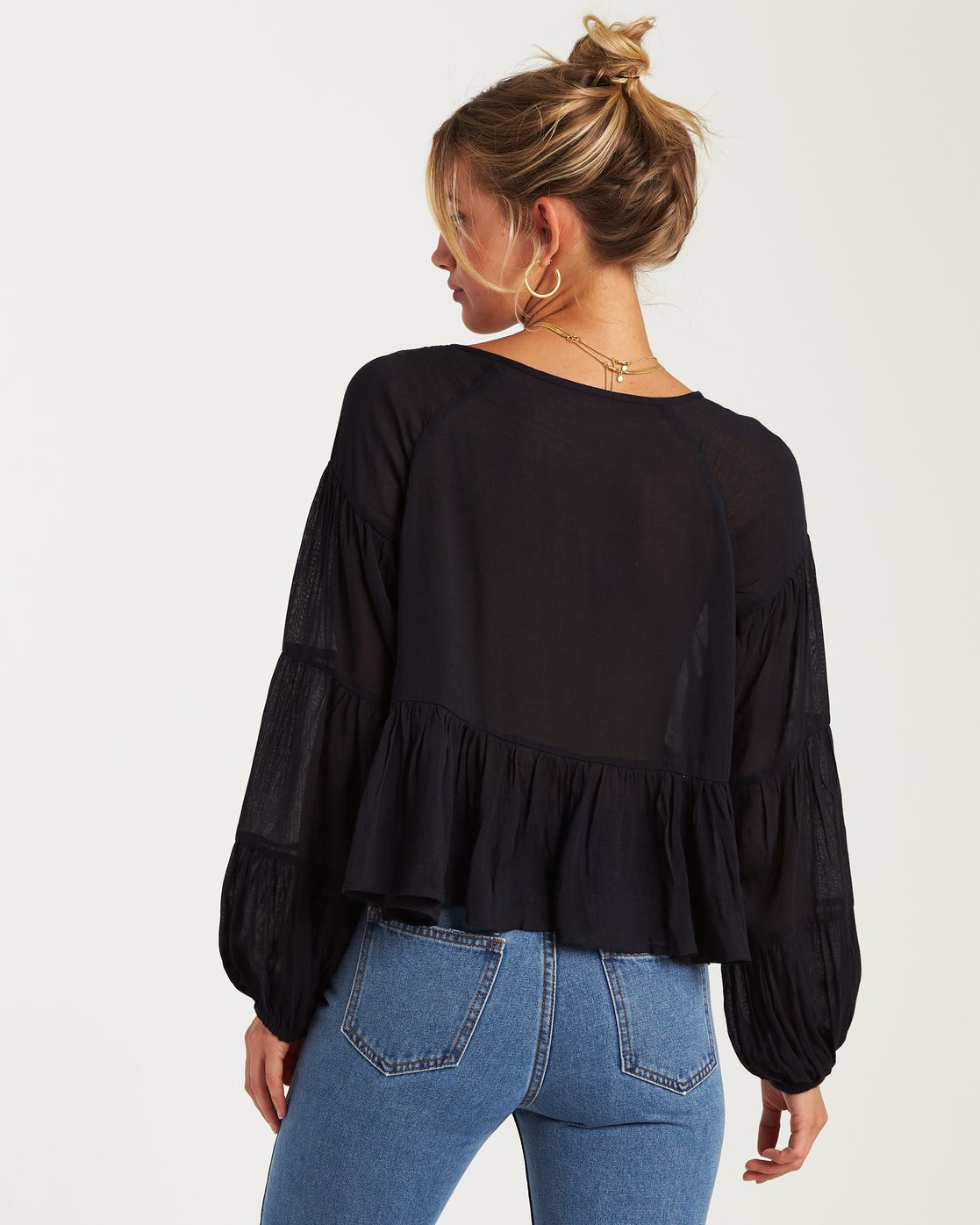 By The Sea Top |
sku: J519WBBY
Celebrate freedom with festival lines and a relaxed bohemian design. Flowy and lightweight, the By The Sea plays off of a peasant top with an oversized fit, tie at the neckline and ruffled tier at the hem. The long sleeve woven top is finished with elastic at the wide sleeves.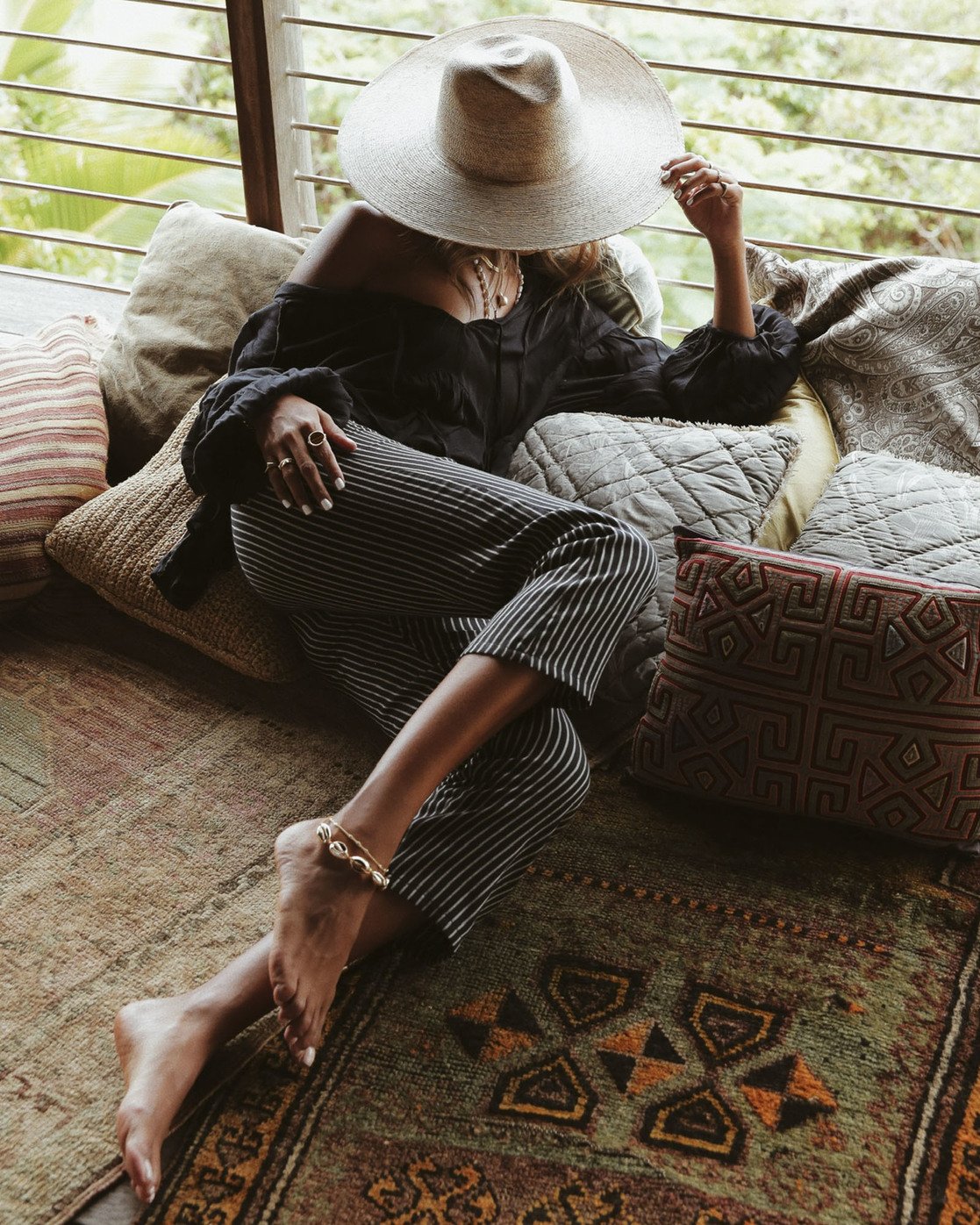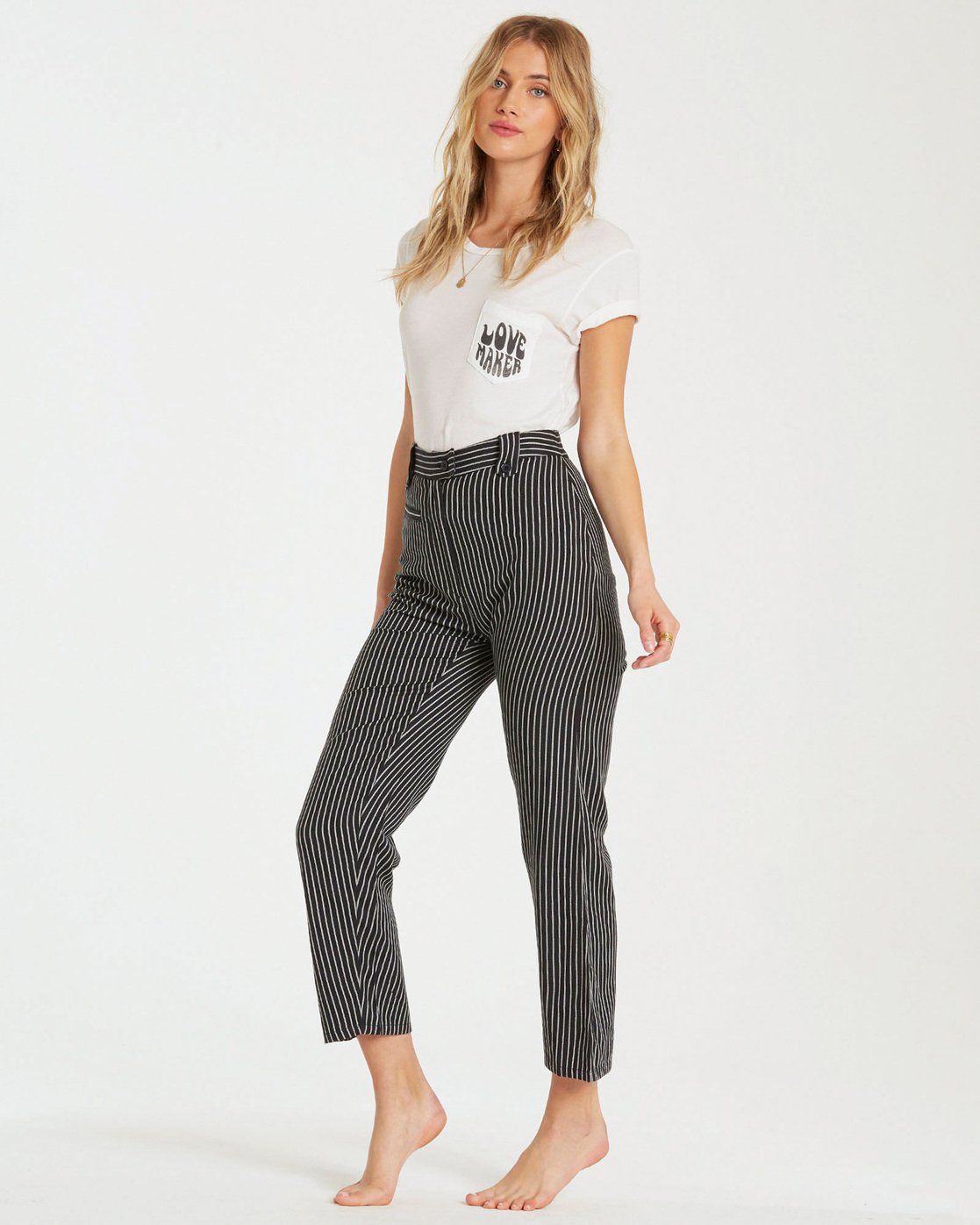 Work Waves Pant |
sku: J311WBWO
Attention: high surf, high rise advisory. Combining business and pleasure, the Work Waves high waisted pant plays off of menswear lines with a striped print and welt pocketing, adding a cropped leg and tailored fit. Details include button down belt loops and welt pockets at the front.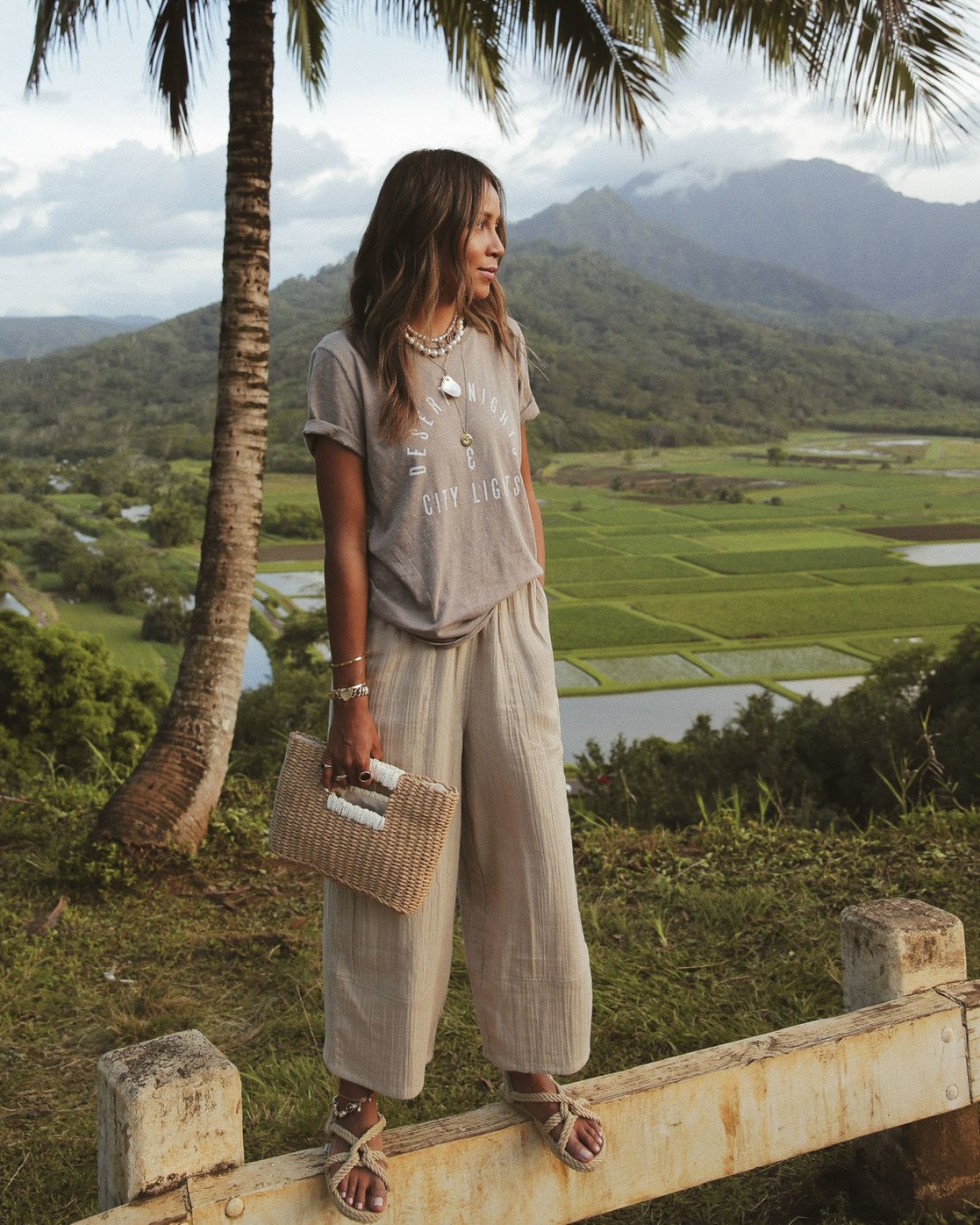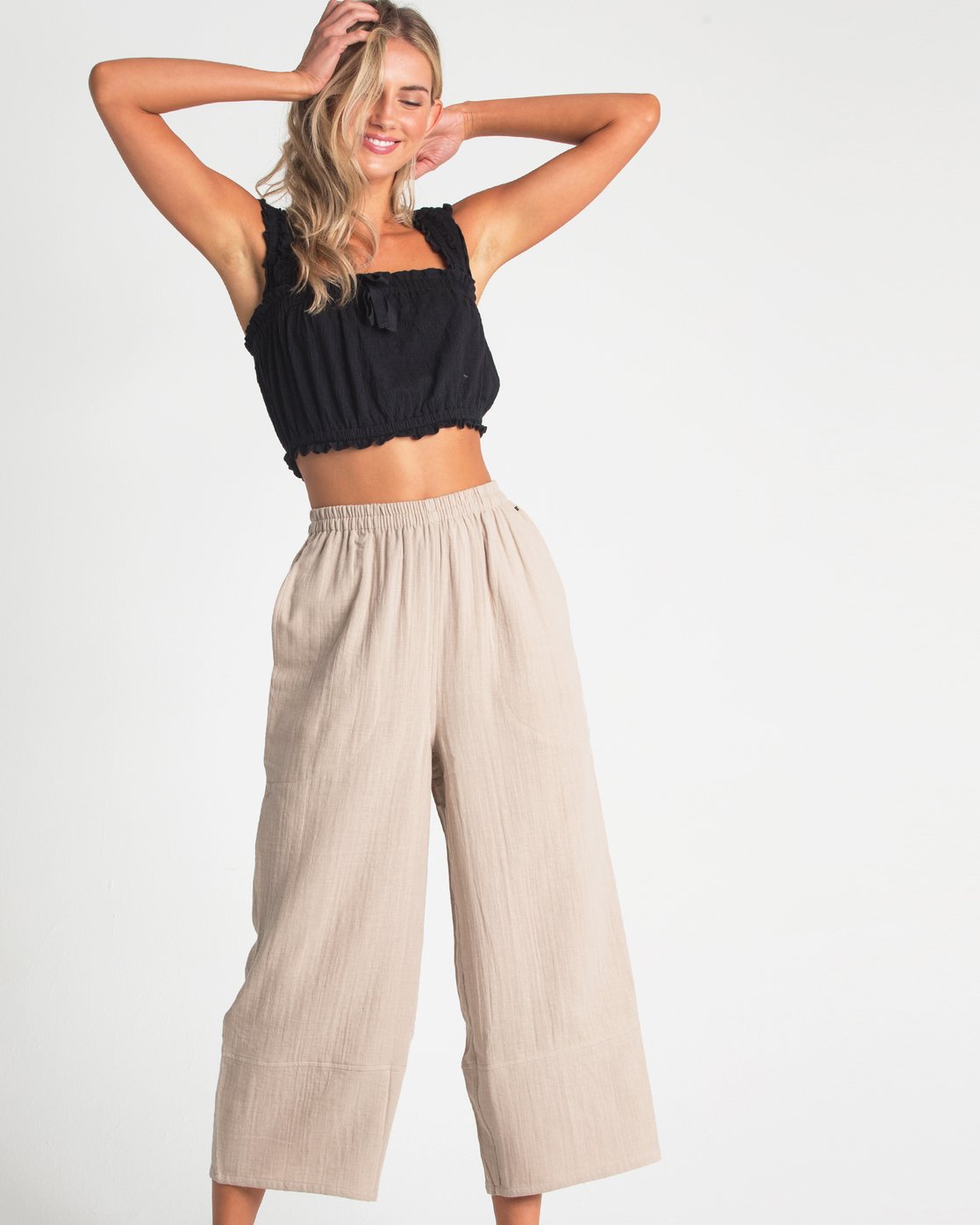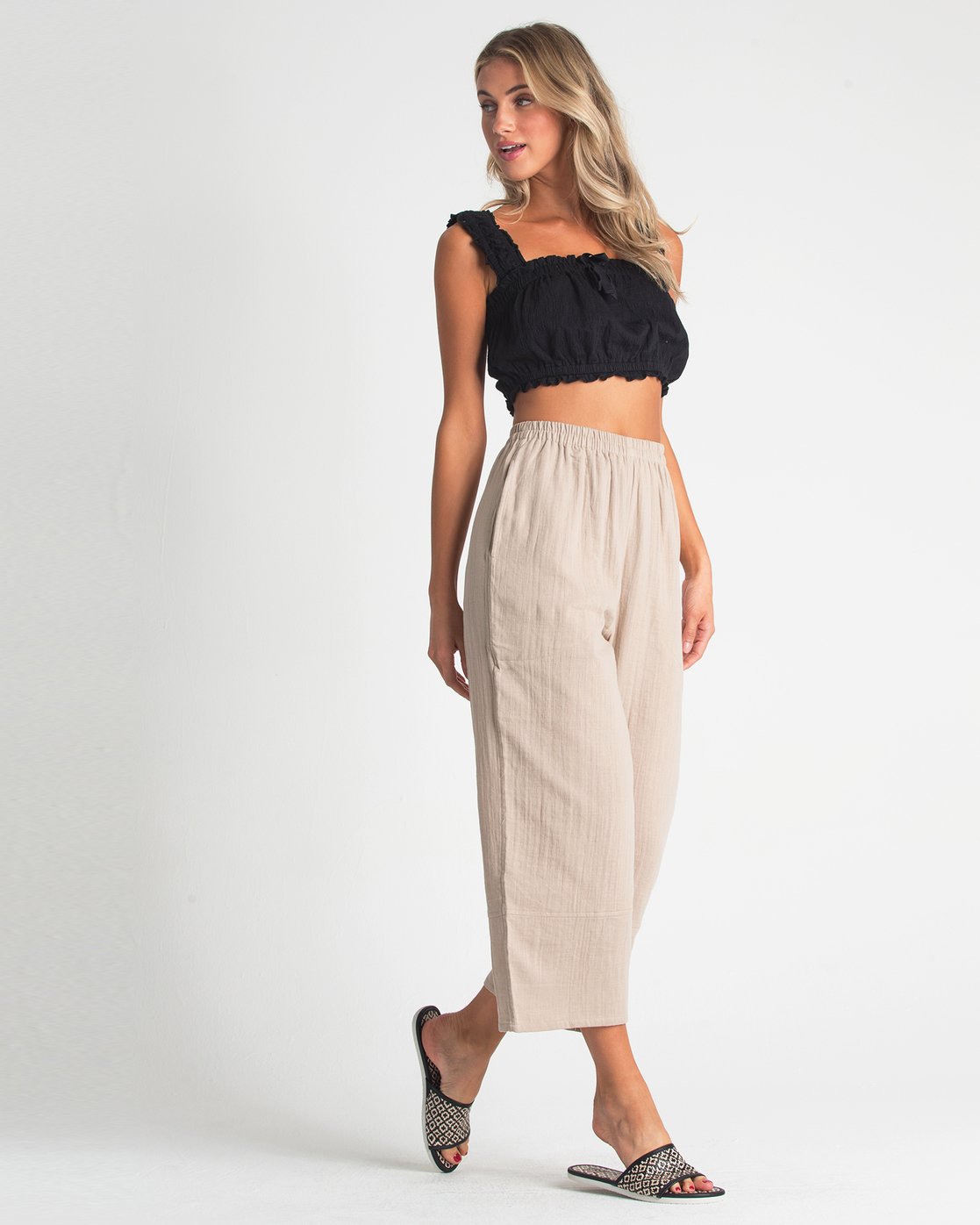 Olivia Pant |
sku: J374UBOL
The Olivia Pant is loose, slightly cropped and oh so comfy. Ideal after beach attire, perfect worn with a crop or tied scarf top.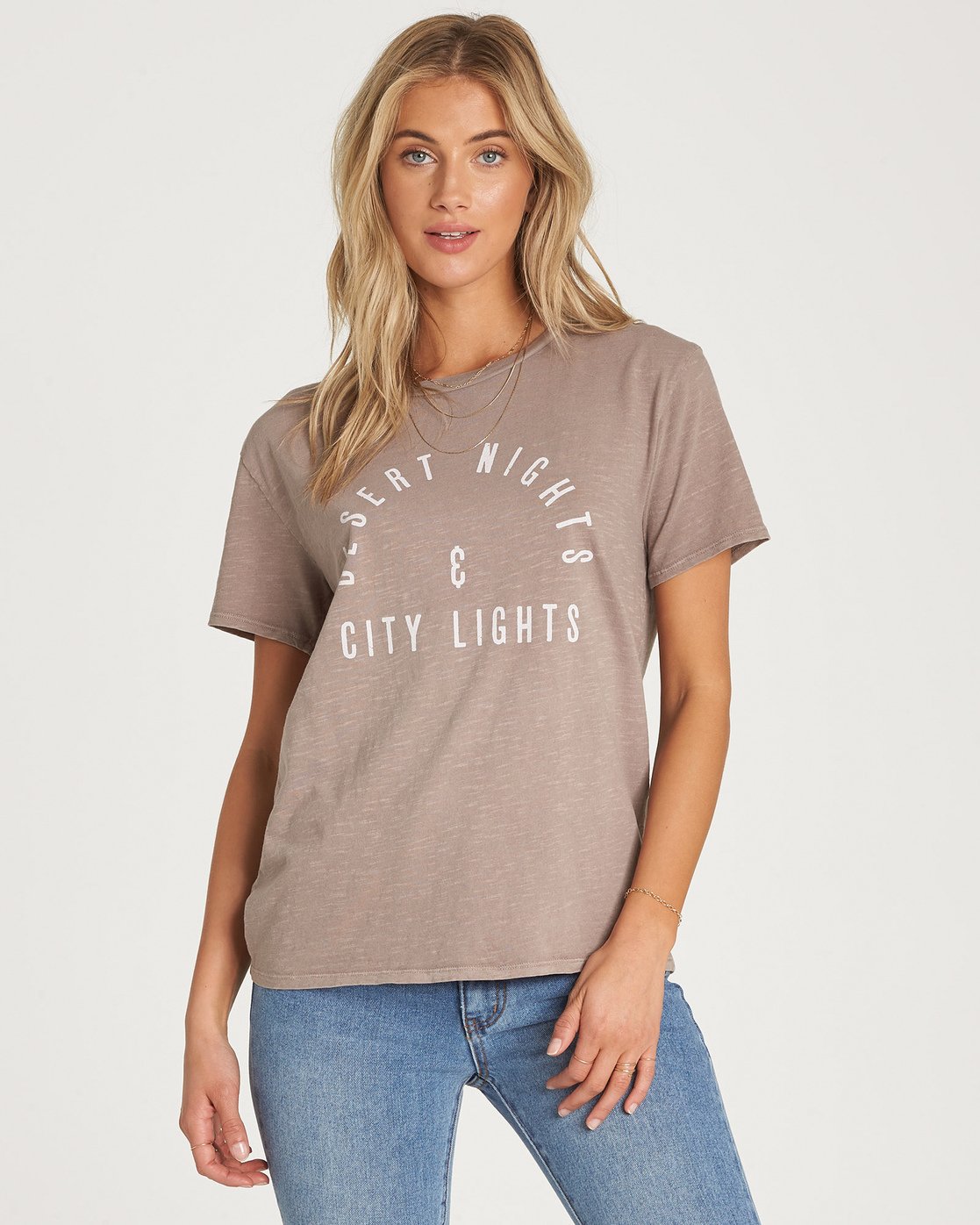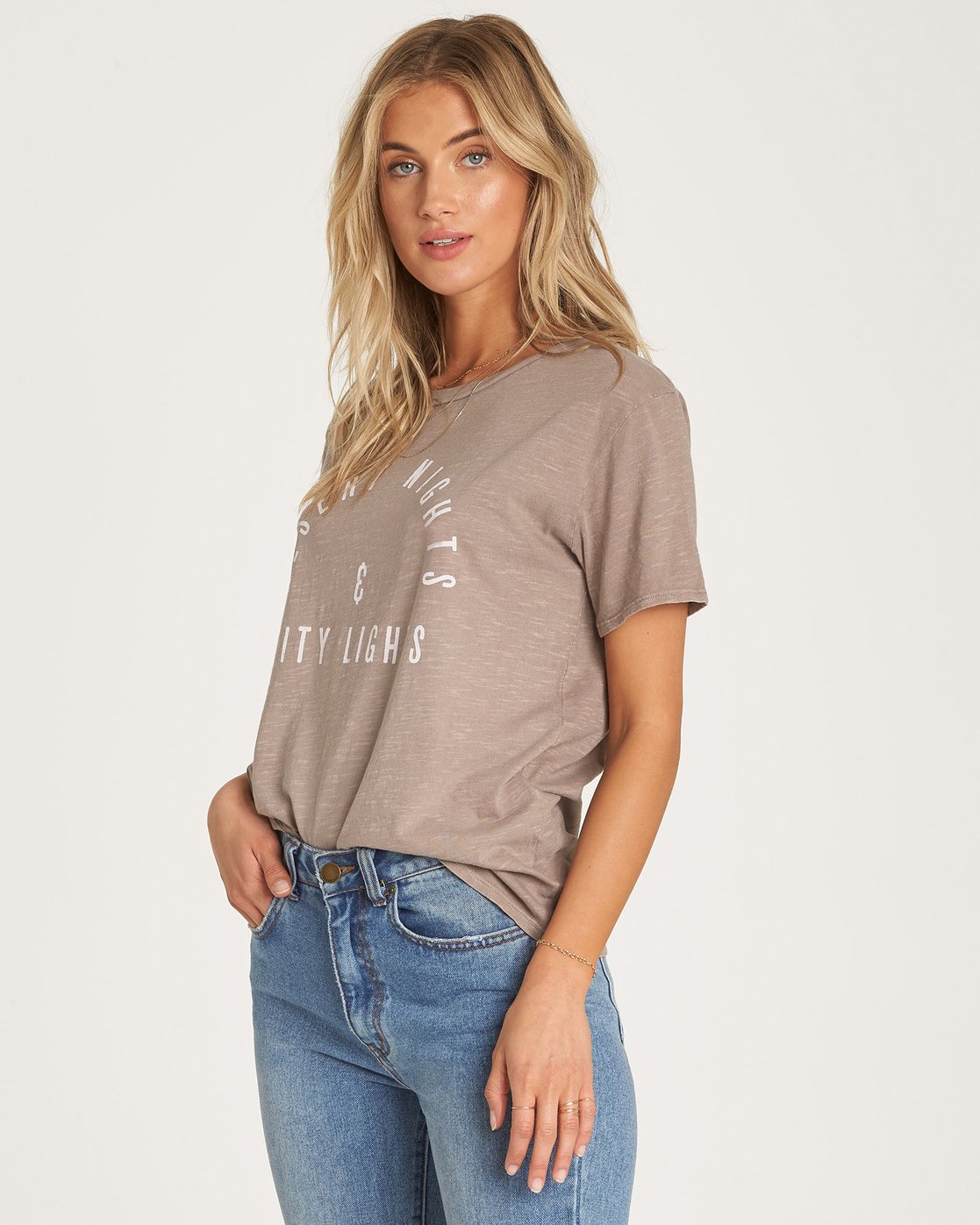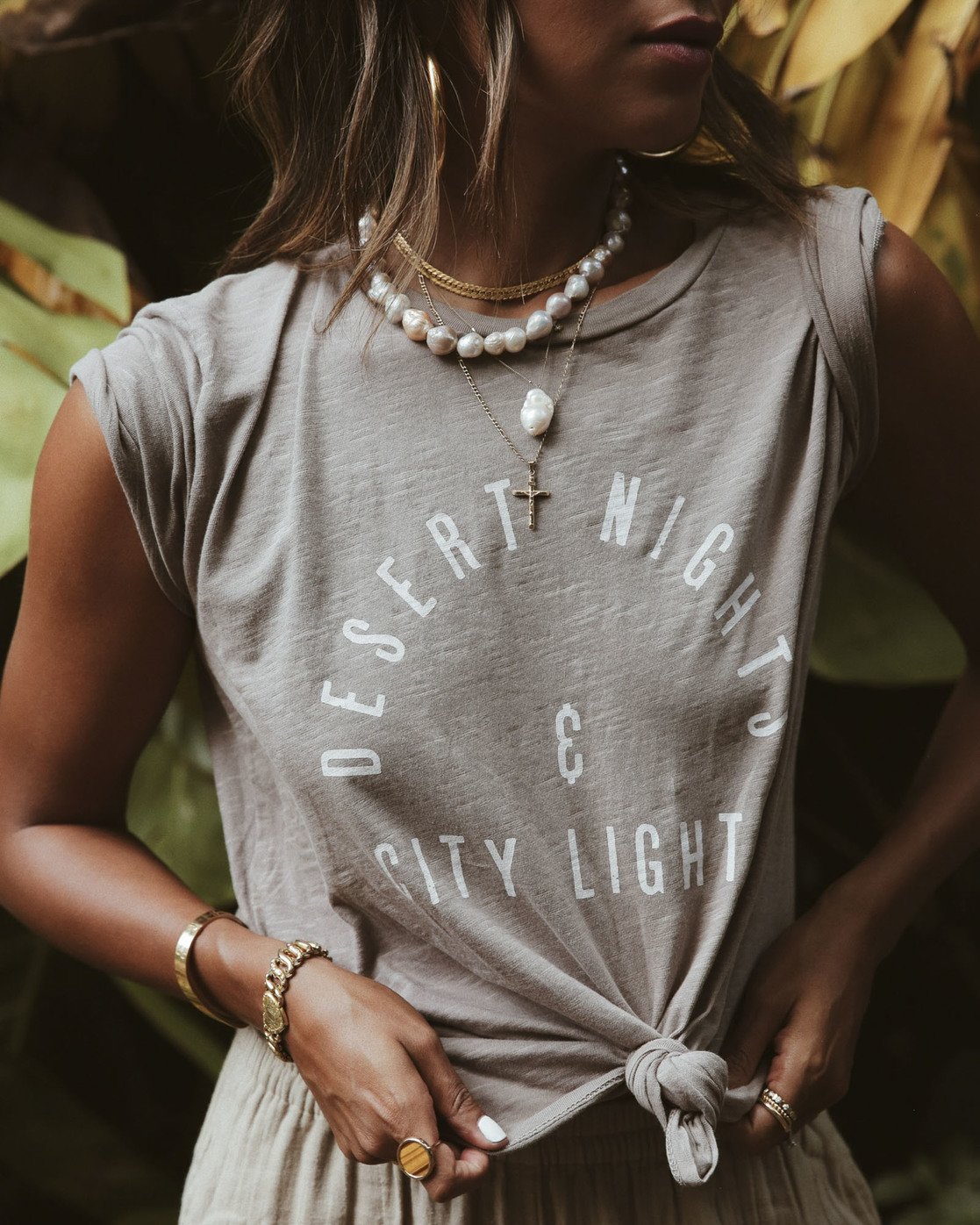 City Lights T-Shirt |
sku: J467WBCI
Take to the trails or the pavement in this custom tee. The slightly oversized women's graphic tee features "Desert Nights & City Lights" printed at the chest, short sleeves and an over dye treatment. The boyfriend fit tee is finished with a printed neck label for comfort.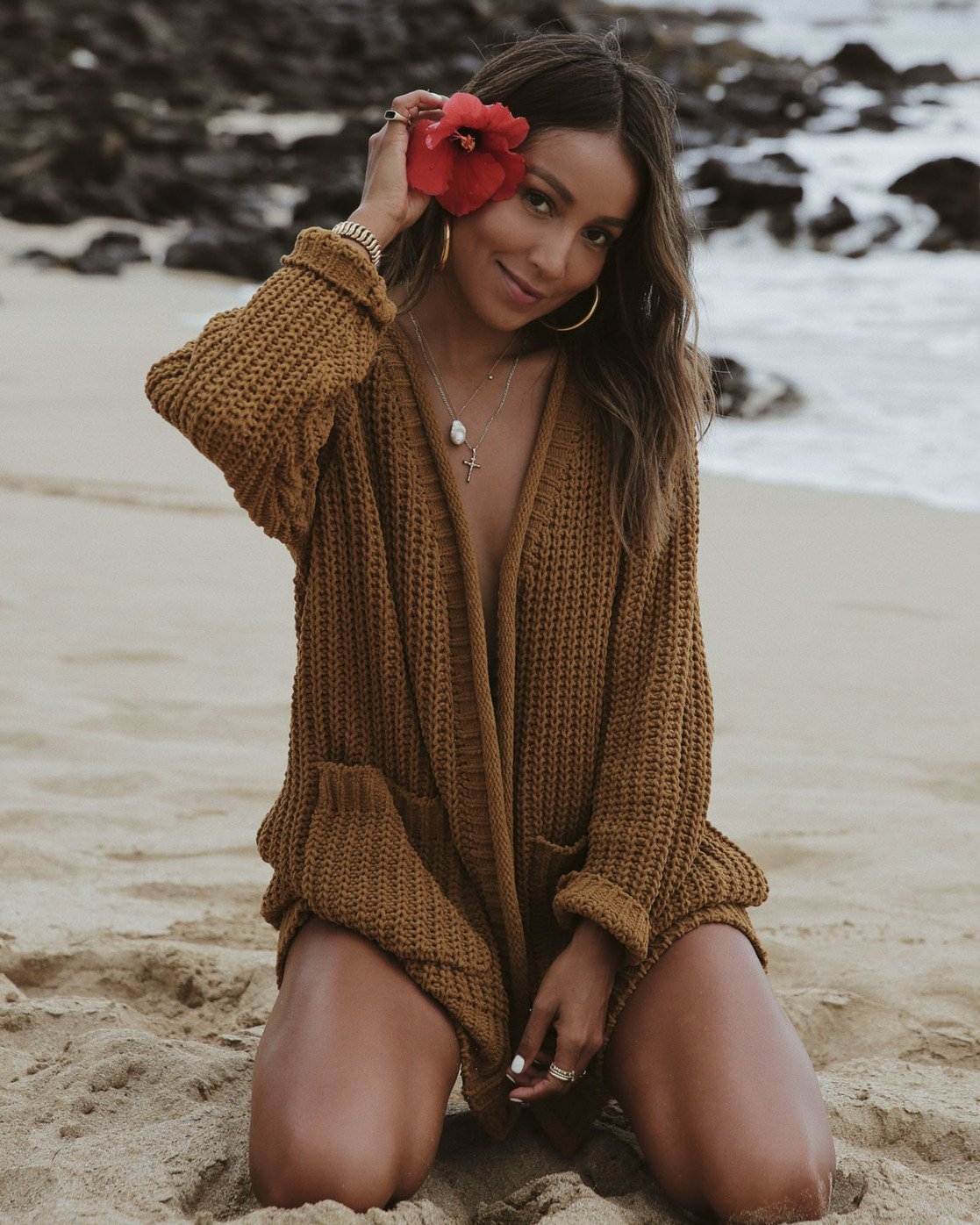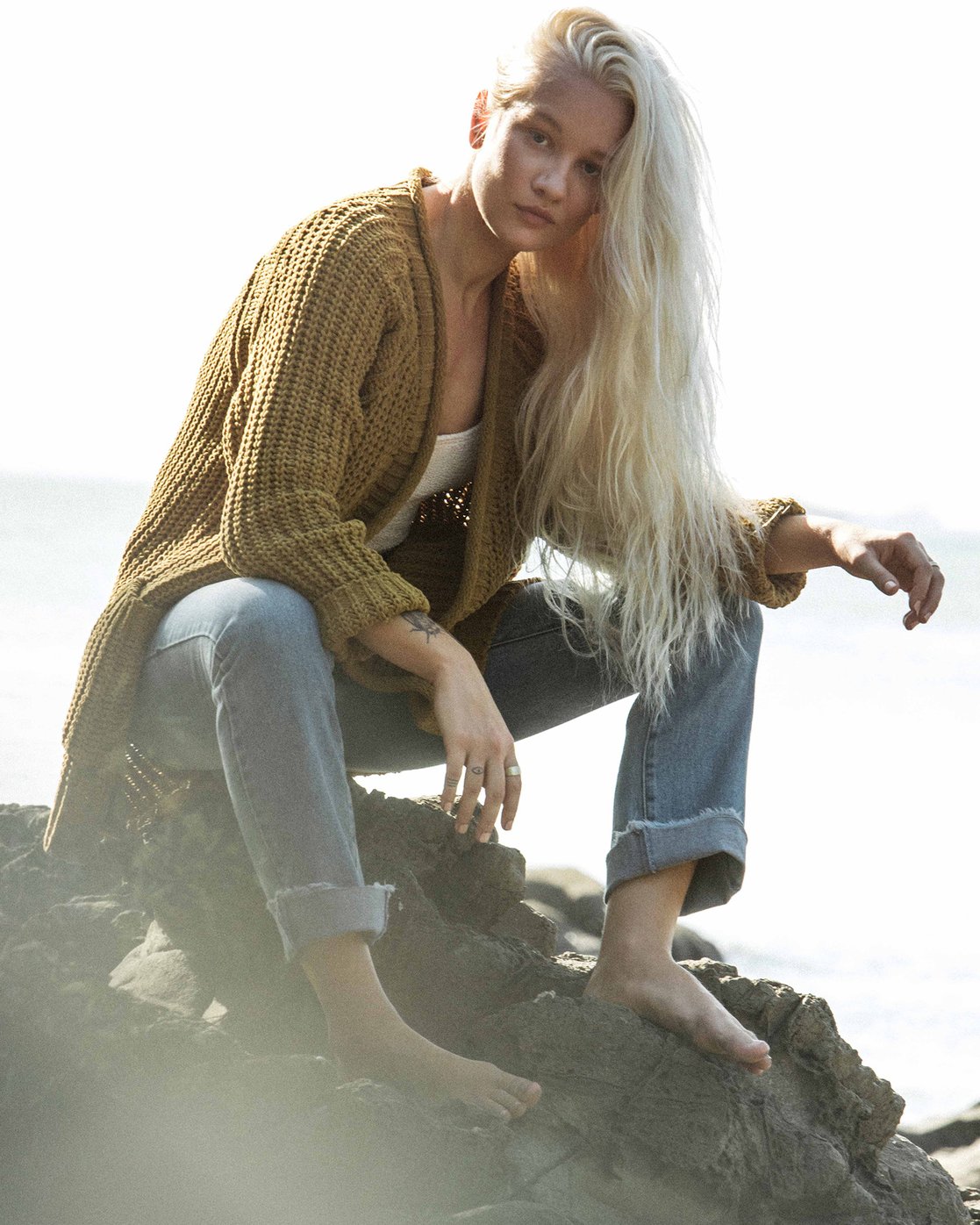 Warm Up Sweater |
sku: JV09WBWA
As close to the feeling of rolling in warm sand as you can get this time of year. Super soft and cozy, the Warm Up Cardigan is made from chenille yarn and designed with an open front for easy layering. Details include a signature stitch, patch pockets and raglan sleeves.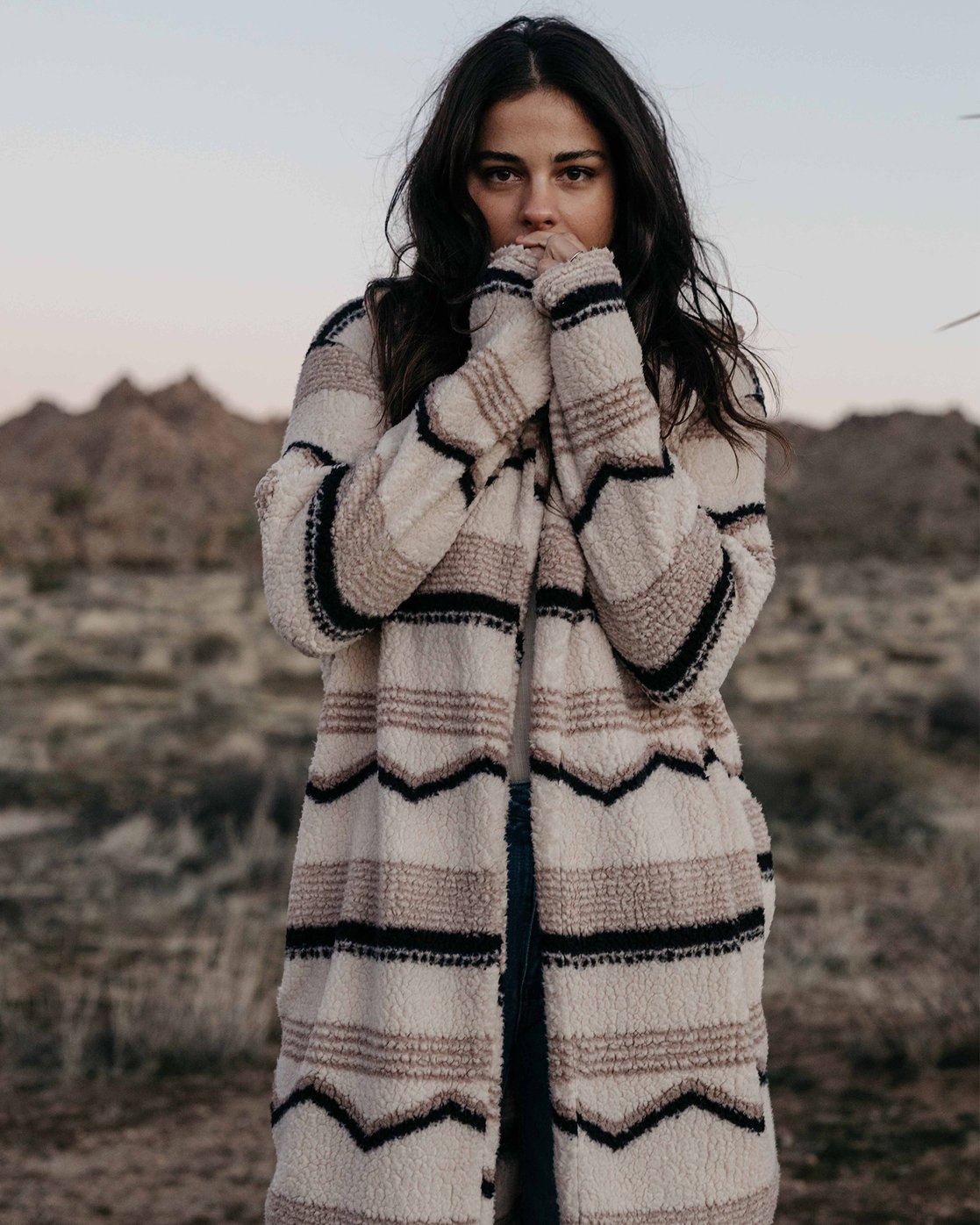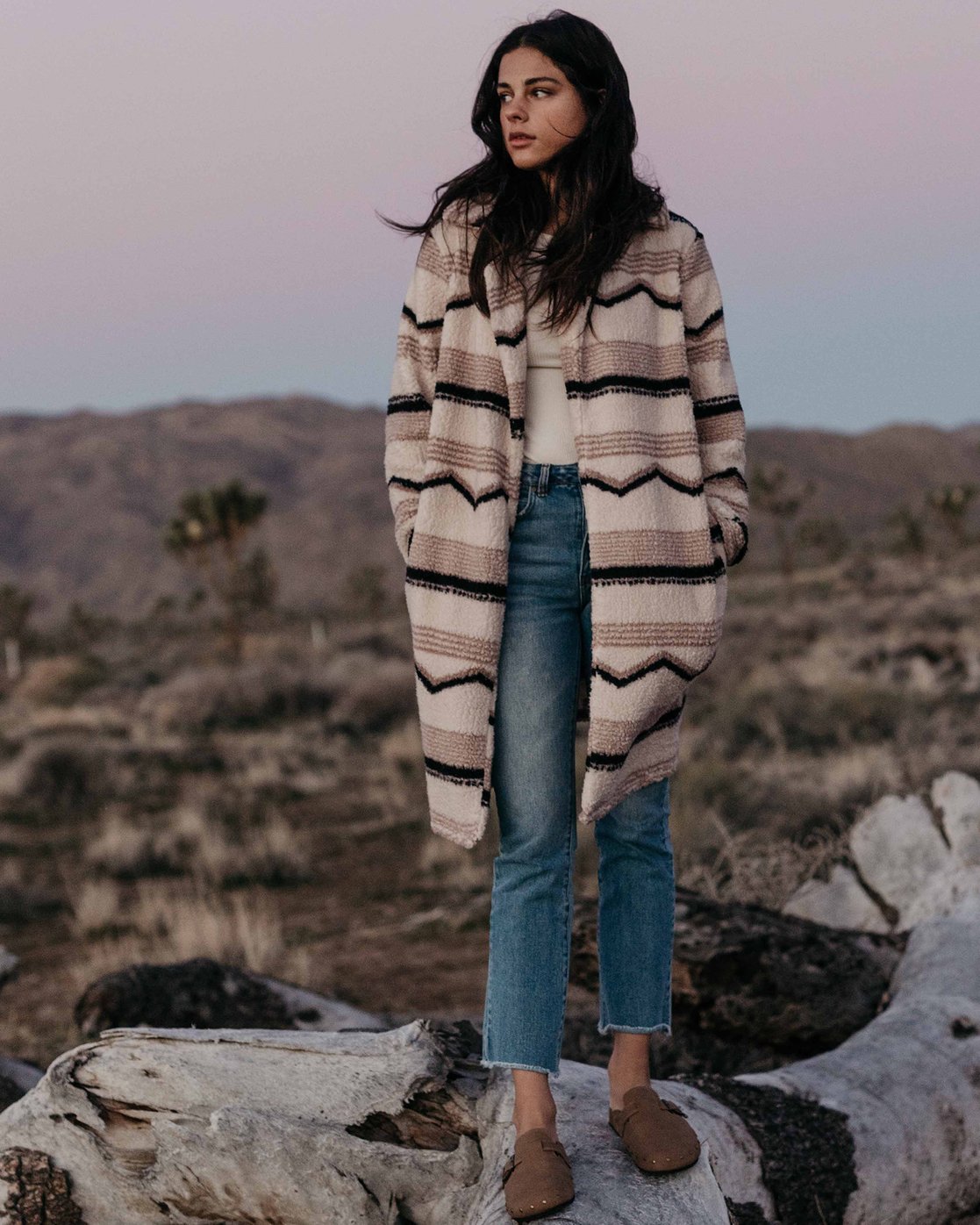 Montreal Longline Fleece Jacket |
sku: J619WBMO
There's no end to the coziness this polar fleece jacket dishes out. Plush all the way to the knee, the open front jacket adds a layer of sunshine to chilly days. Details include a collar, open front and long length.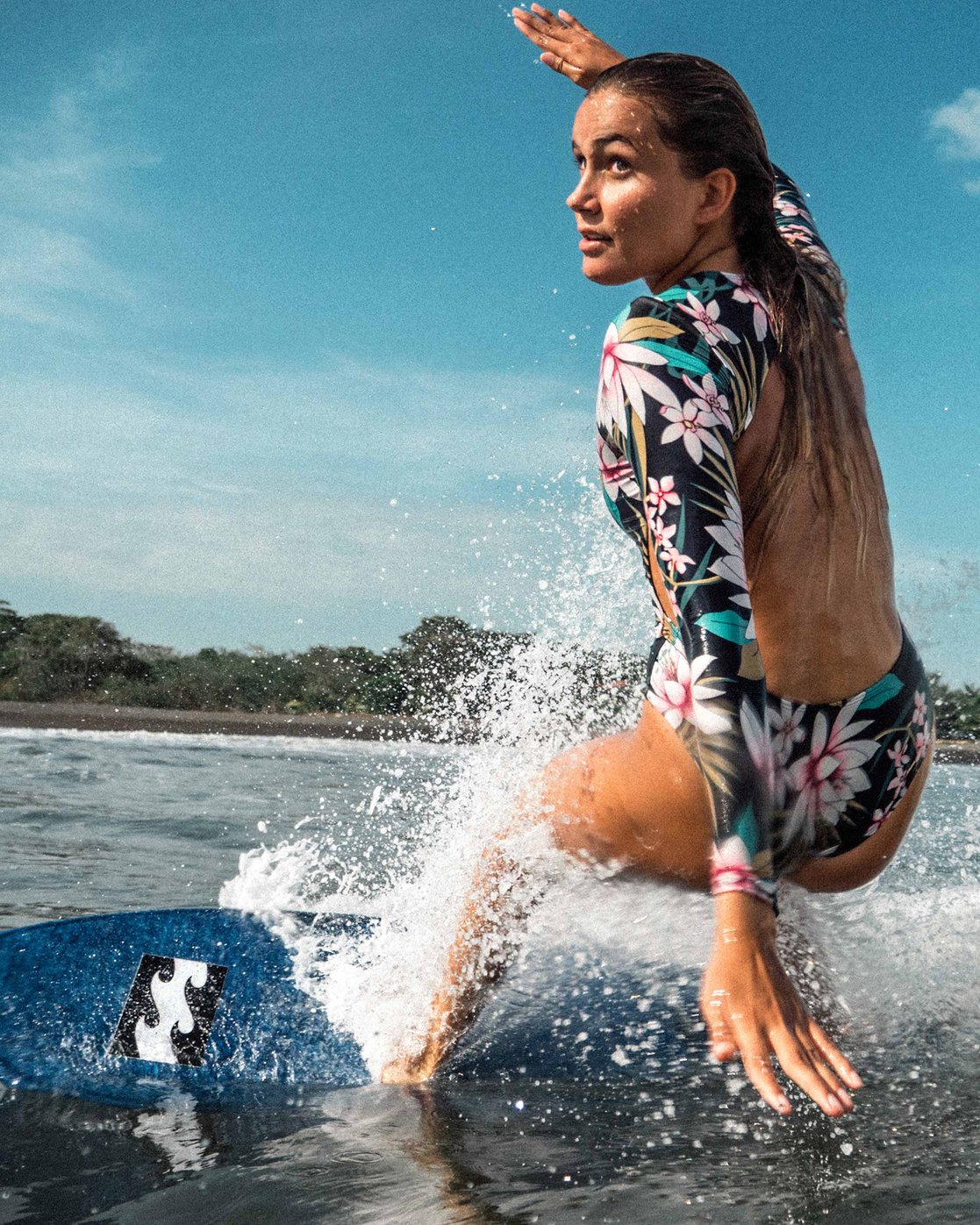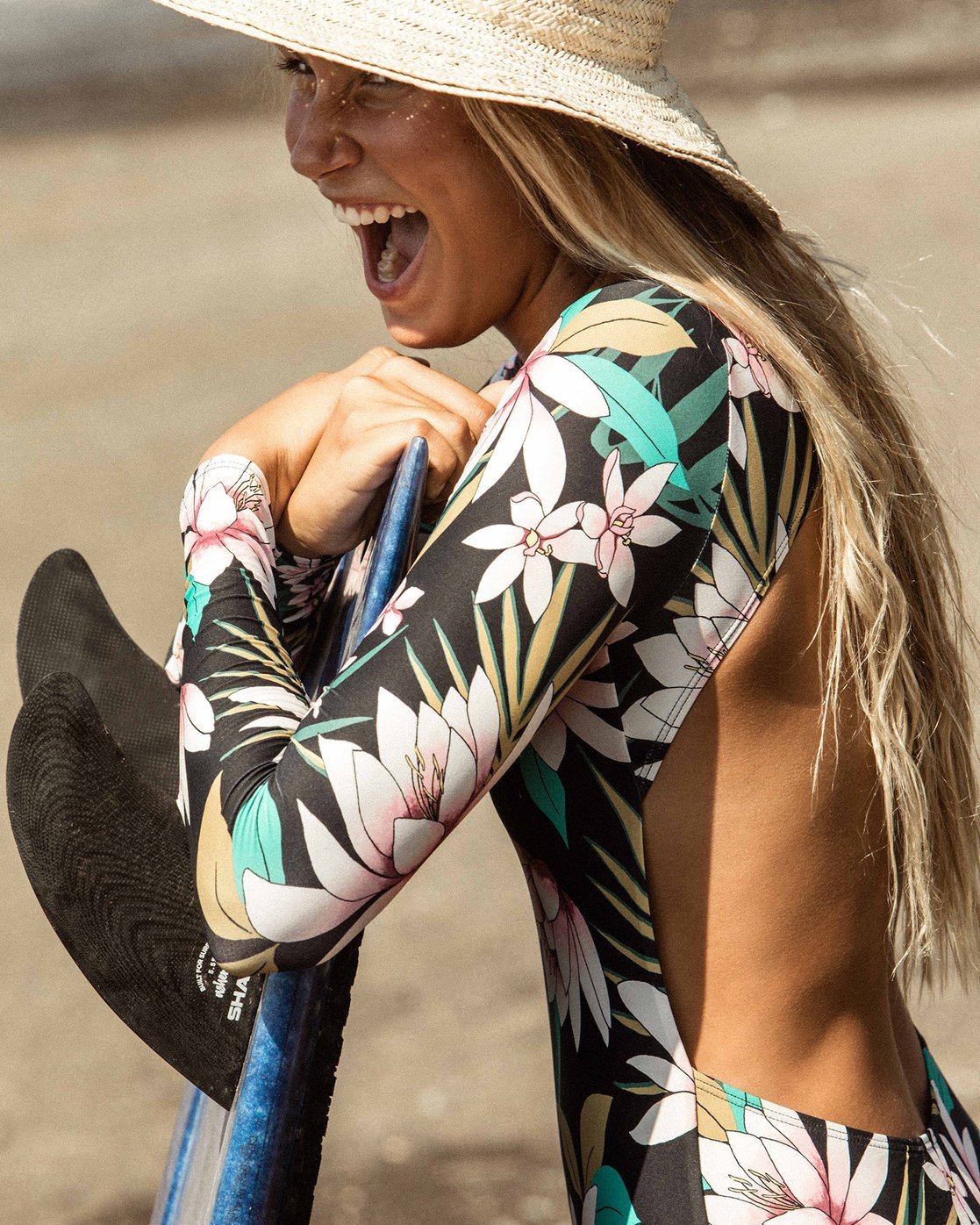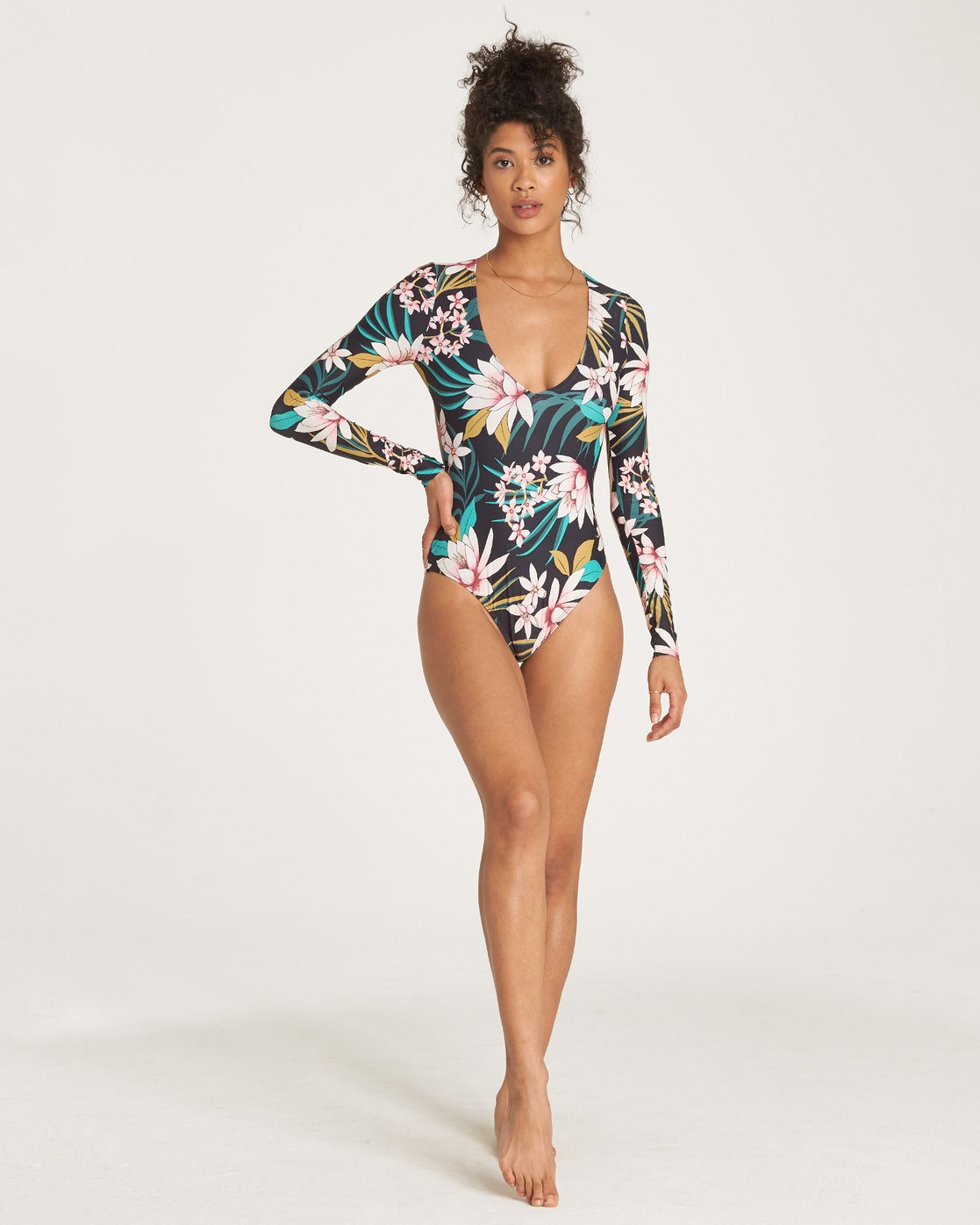 After Sunset Bodysuit |
sku: XR03WBAF
Full moon florals pair with a long sleeve one piece for a suit born to live in the tropics. Fully suited for sunny days, the After Sunset Bodysuit features UPF 50 fabric and long sleeves, balanced out with an open back and low cut neckline.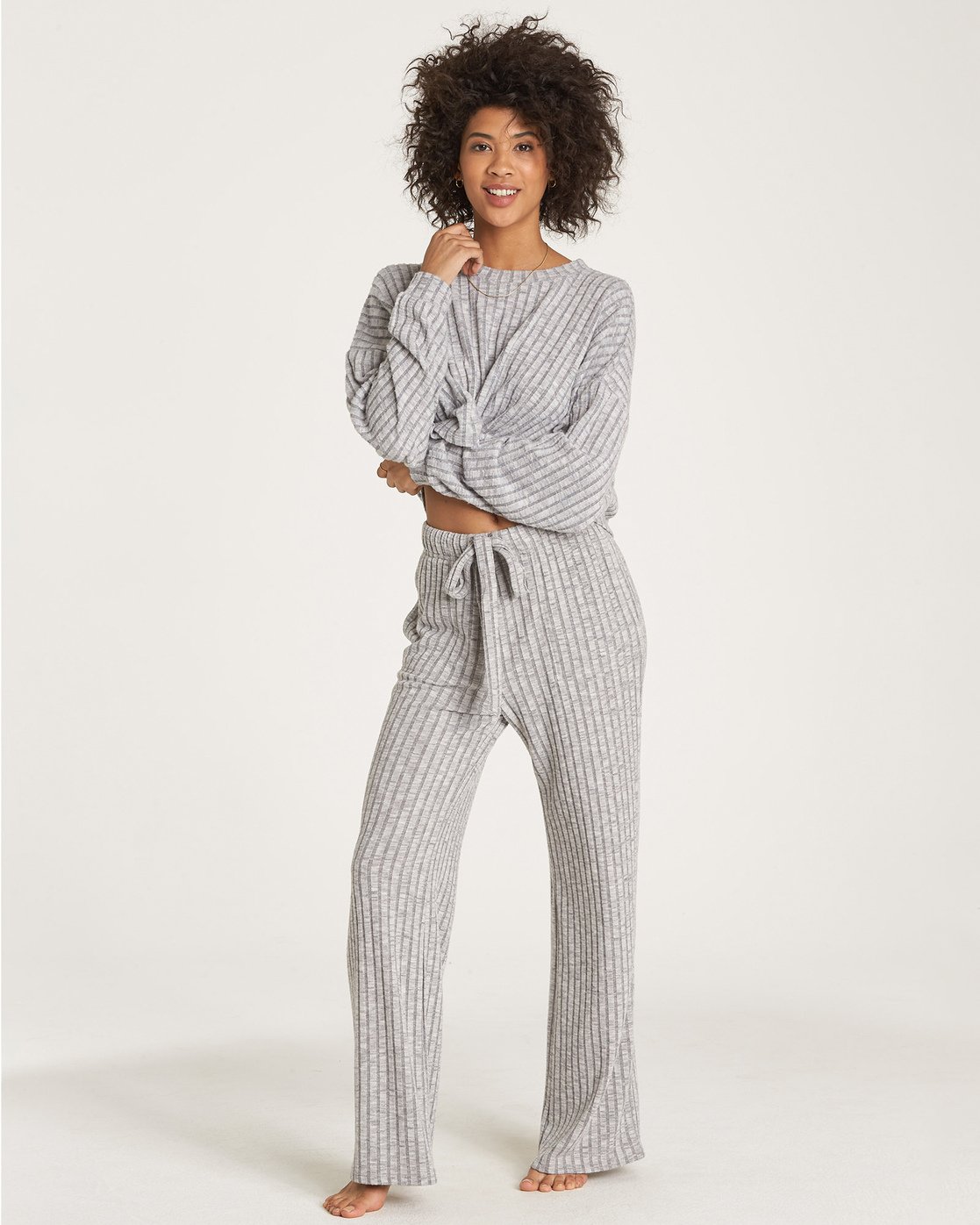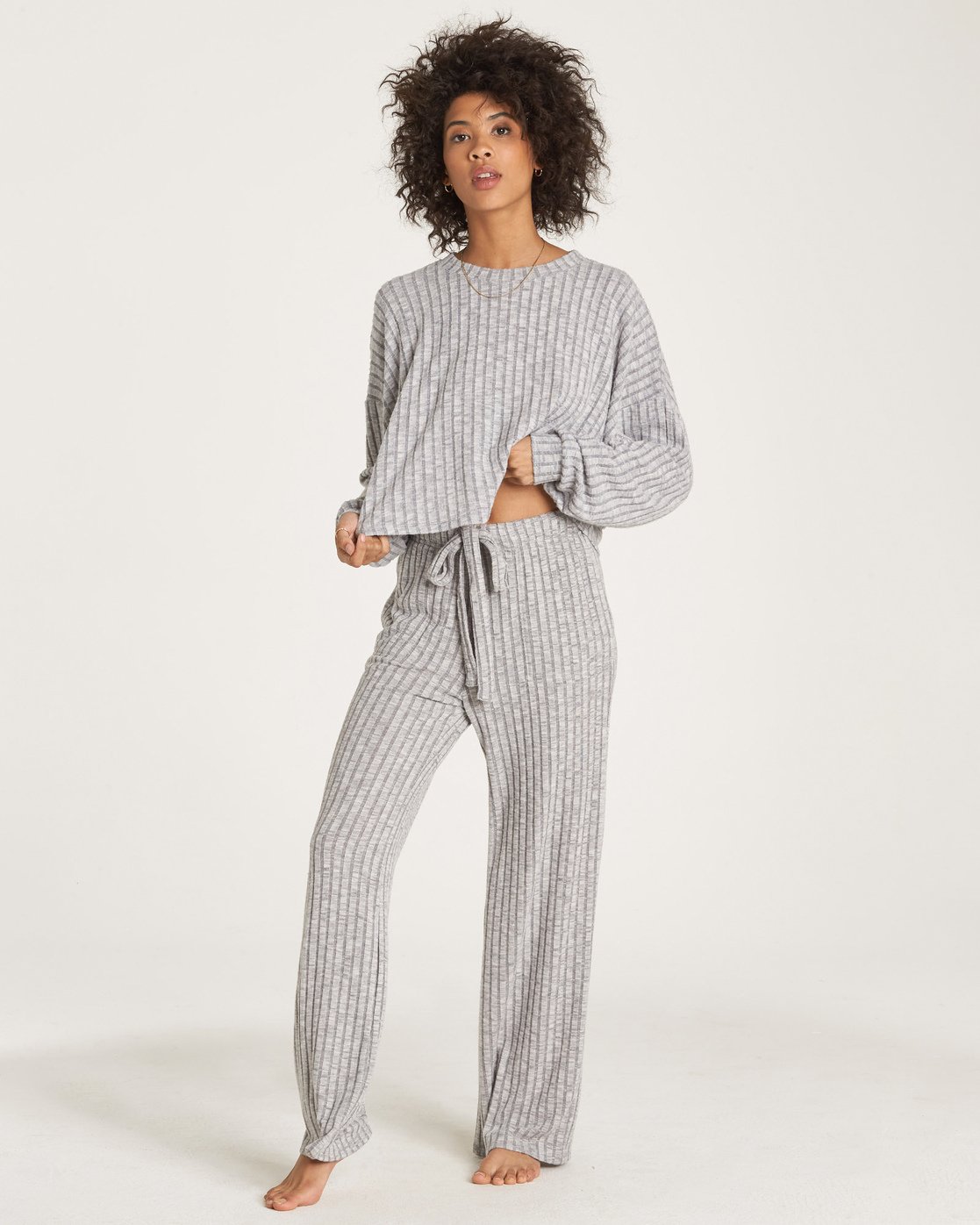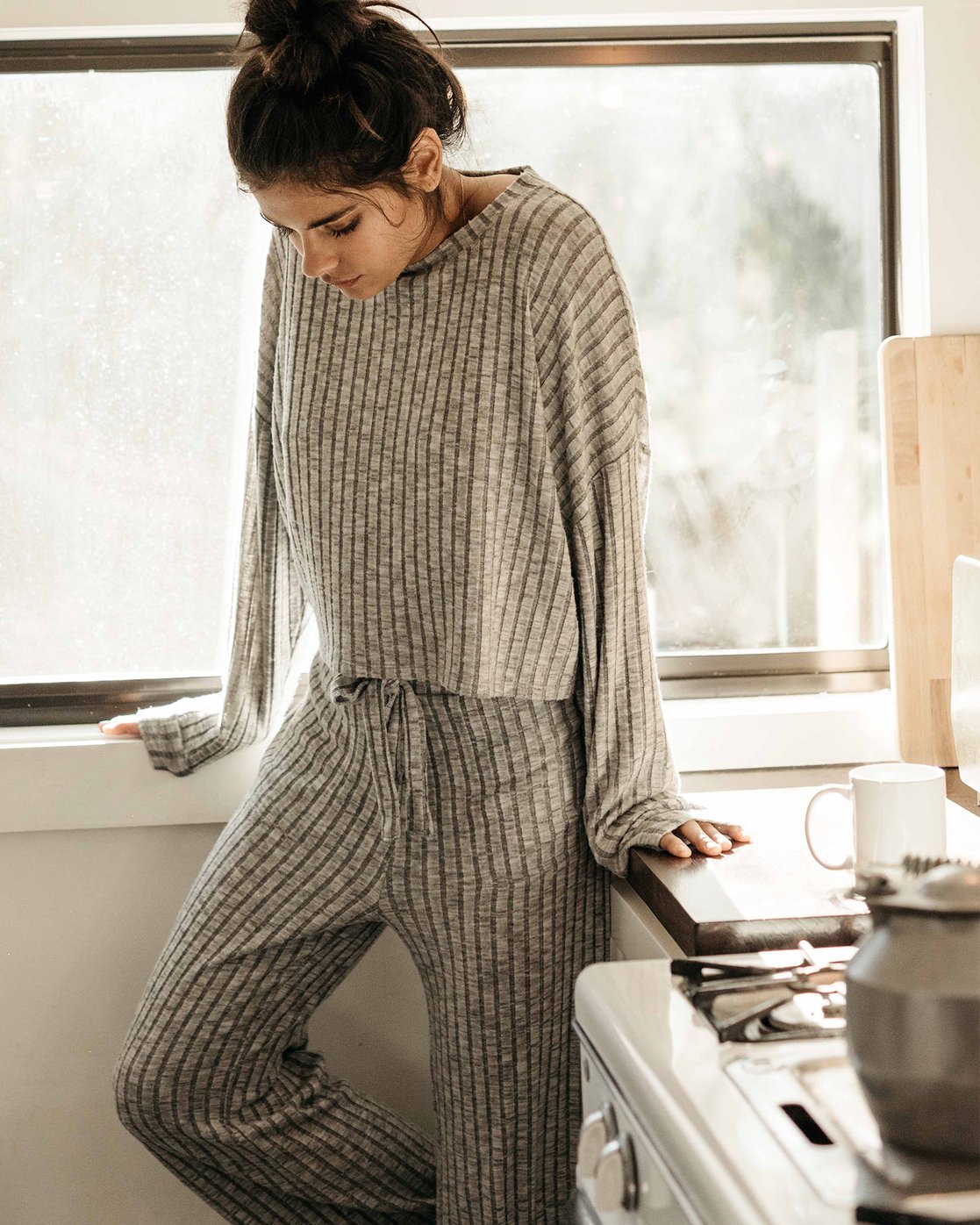 Want It All Pant |
sku: J321WBWA
Now entering a stress-free zone. Keep things cozy and laid-back with this ultra cush sweatpant, featuring a soft rib knit fabric, wide leg and drawcord waist.
Shop For
Billabong Women's Swimwear