create Legacy Team1
access_time July 15, 2021
Long Lasting Nubuck | The Surplus featuring Wolverine Leathers®
As part of our ongoing pursuit to improve our sustainability, we have been researching and testing materials that are eco-friendlier, more durable and perform. This version of the Surplus features Wolverine Leathers® environmentally friendlier nubuck, rubber toe cap and ollie protection for durability. Shoes that last longer help to reduce landfill.
Our most sustainable durable construction to date, this evergreen staple is essential. Tested and developed for skateboarding by our team, The Surplus in Black/Black/Wolverine is constructed from Wolverine Leathers® Long Lasting Nubuck, the most durable 'eco-leather' available. This style features Globe's Shockbed™ insole for impact control and Super-V™ out-sole for enhanced grip and board feel.
Key Features
Our standard resin-7 complete.
Rubber Ollie Patch
Rubber ollie insert patch enhances robustness of the foxing tape, providing more protection against the griptape of the deck.
Shockbed™ Insole
Globe's polyurethane Shockbed™ insole footbed provides superior rebound protection and impact control for the life of the shoe.
Flex, Durability, Board Feel
The Super V vulcanized sole pattern has been designed with grip, smooth flex, and long wearing durability in mind. Globe's S-Trac lug pattern and additional material thickness in the toe and heel ensure long wear and excellent grip.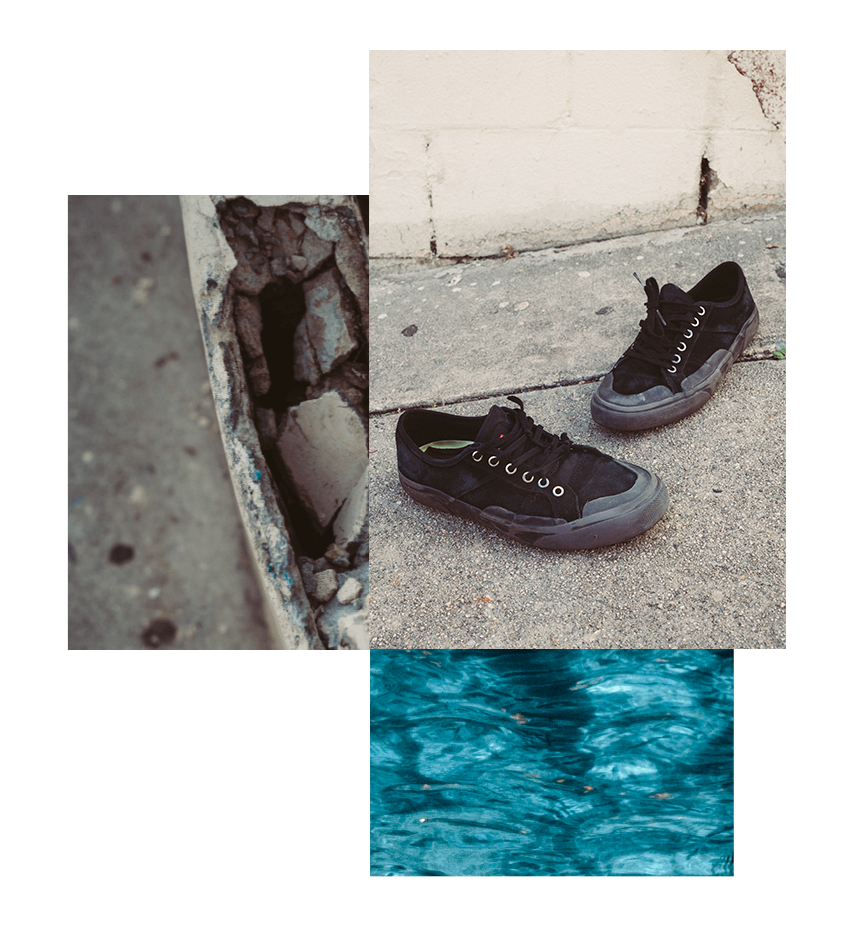 WHY WOLVERINE LEATHERS®
Wolverine Leathers® use sustainable, environmentally friendly materials and tanning processes to improve product performance while reducing their chemical footprint. They track energy consumption, air and noise emissions, water usage, promote worker safety and well-being through Leather Working Group standards for worker safety and United Nations sustainability goals. Their tanneries are powered with biomass, and Nubuck is much more environmentally friendly – using less water, less land, and far less greenhouse gases produced.
Shop For
Globe Skate Footwear & Accessories