create Legacy Team1
access_time November 20, 2021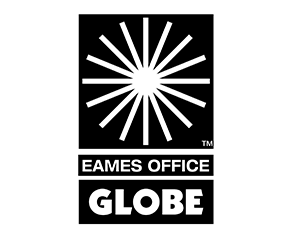 This limited-edition deck is made with eucalyptus wood from one of the very trees that Charles and Ray saw each day at their home in The Palisades of Los Angeles. Carefully and deliberately removed as part of the Eames Foundation's 250 Year Plan to protect the Eames House and its landscape, the Eucalyptus Deck emerged as a way of giving 'Molly' new life – and it exists as a celebration of design and culture that brings Globe and the Eames Office together in this first project in an ongoing collaboration. Available exclusively at the "Eames Office: 80 Years of Design" Exhibition at Isetan in Tokyo.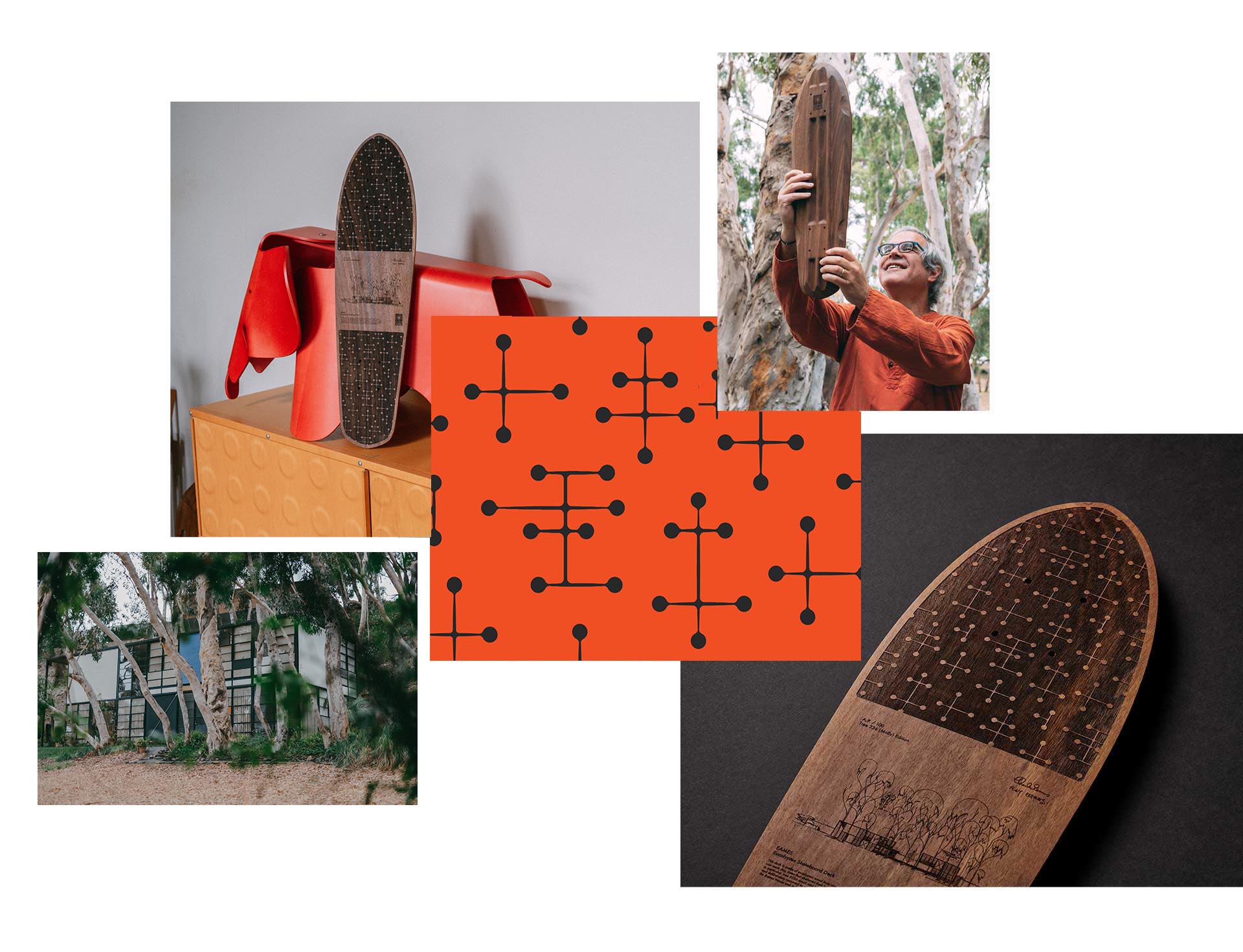 Production
Charles Eames said: "The details are not details. They make the product. It will in the end be these details that give the product its life". Each step in the design and fabrication of the Eucalyptus Deck was an expression of this idea.
Felling
With an array of chainsaws, rigging equipment, harnesses and protective gear, sections of 'Molly' were carefully removed and lowered to the ground without harm to the Eames House. Each length was then taken from the property to begin their second life as the Eucalyptus Deck.
Milling
'Molly' was then milled into a raw plank material and carefully stacked to then be kiln dried. This drying process required more than a month of daily monitoring to ensure the timber did not split or 'check'. Great care through this process offered enough raw material to create the limited edition of 100 decks.
CNC Routing
Each section of 'Molly' was surfaced down into smaller, smooth deck lengths – and each deck was shaped with a CNC machine. This technology offered computer-controlled precision and allowed us to minimise the loss of material through this shaping process.
Laser Etching
The deck top was then laser etched with Eames' Dot Pattern. The contrast of positive and negative space in the Dot Pattern offered a high-low texture that complements the need for grip and makes the deck skateable.
Product Detail
The same laser etching process was used to produce an architectural line drawing of The Eames House on the Eucalyptus Deck. This drawing features alongside the signatures of Ray and Charles – and depicts 'Molly' in her first life as tree #236.
Finished for Collectability
Light sanding and the application of a finishing oil bring out the natural grain of the eucalyp us wood and the unique characteristics of each deck. Finished for collectability in a strictly limited run of 100 – the first of our collaborations with the Eames Office.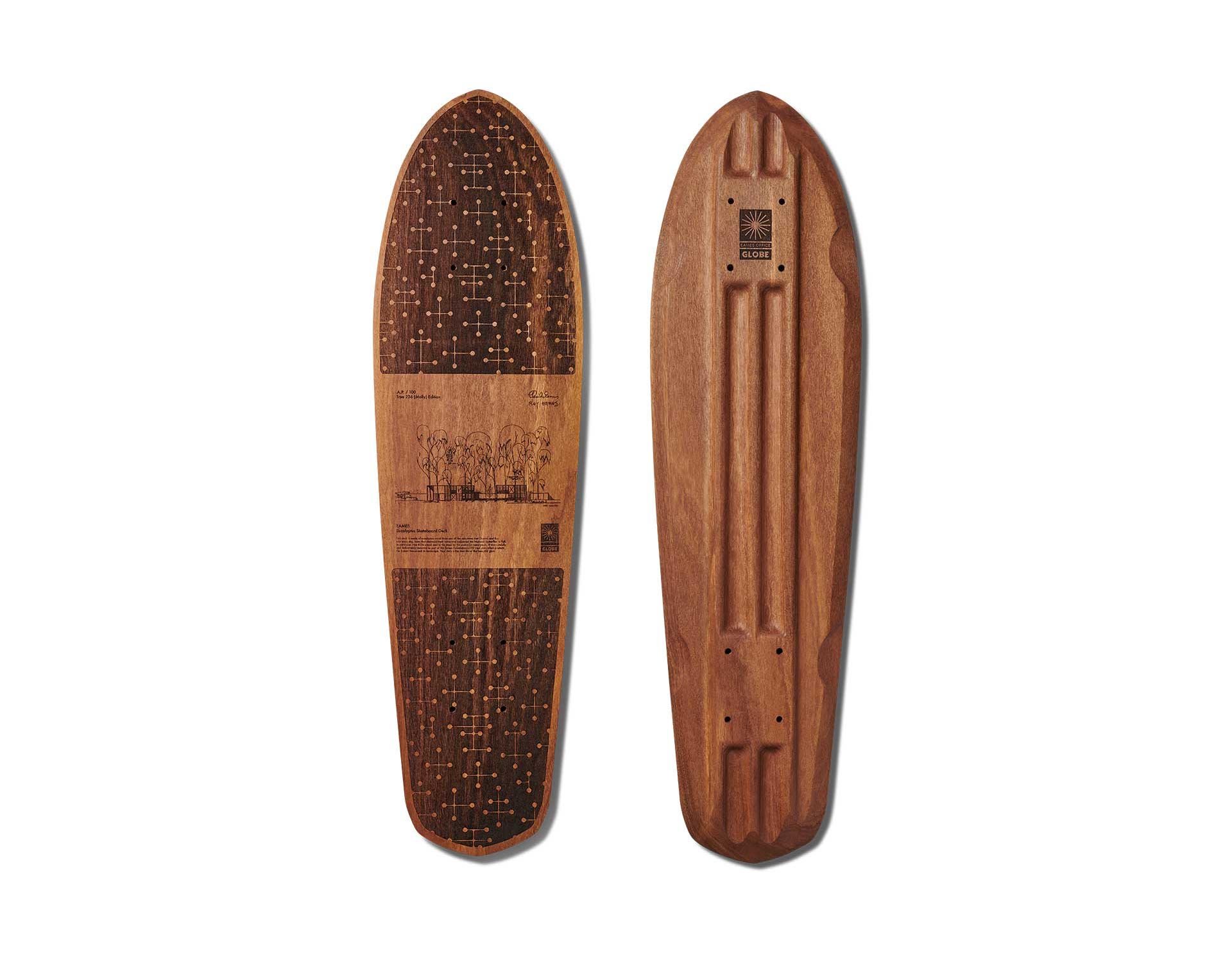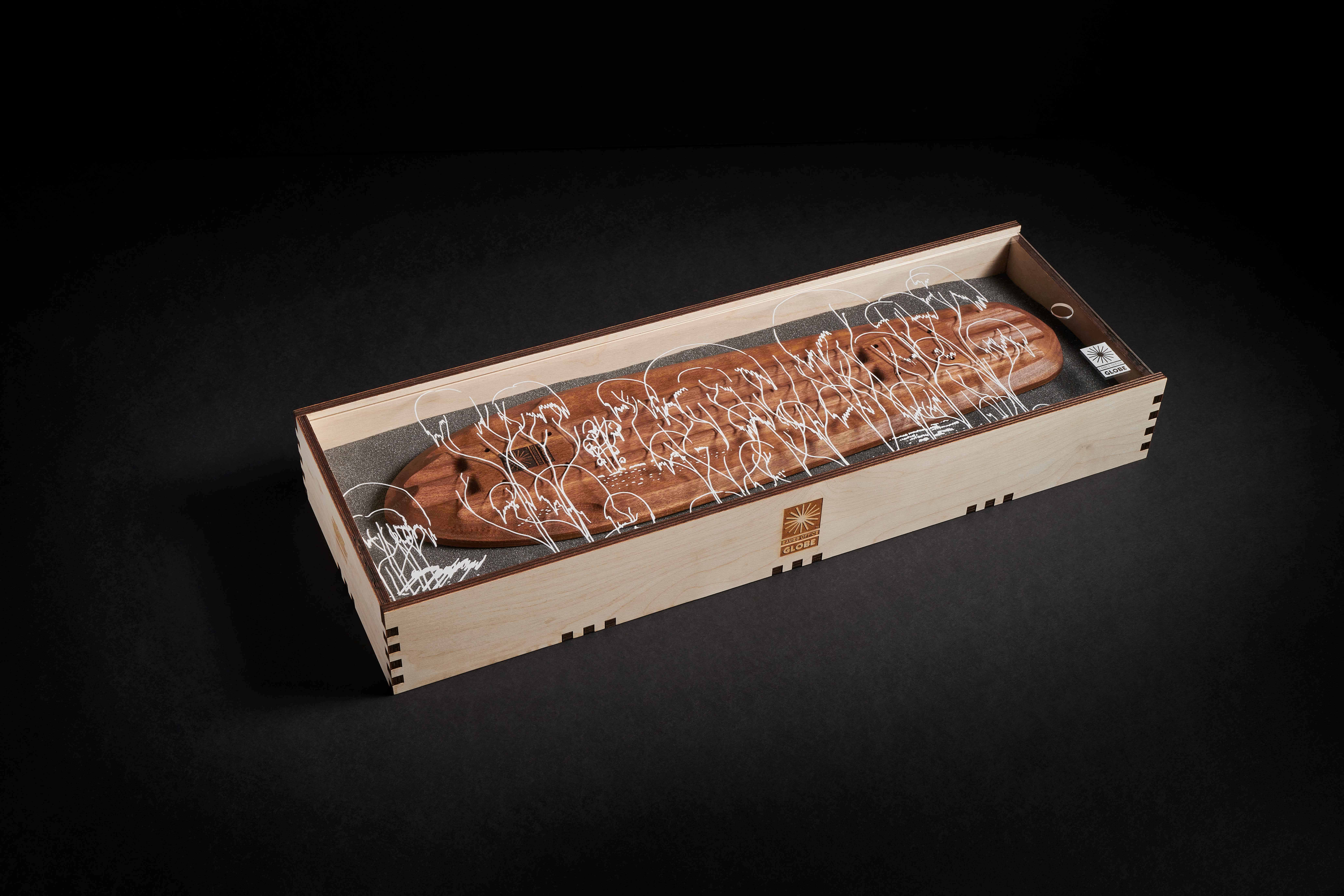 "Eames", "Eames Office" and the Starburst Logo are trademarks of Eames Office, LLC. All images shot at the Eames House used with Permission of the Eames Foundation. Vintage images ©2021 Eames Office, LLC.
Shop For
Globe Skateboard & Accessories